ATTENTION: Women & Men Over 40
Who are Determined to Burn 20 LBS of Pure Fat and
Erase YEARS of Aging in a Matter of Weeks…
Introducing an
"Old Way" to
Cook that Will
Change the Way

You Look!
Discover How You Can Use this 300-Year-Old
"Cooking Secret" to Burn a Pound of Fat Every
48 Hours & Look YEARS Younger in Just
21 Days!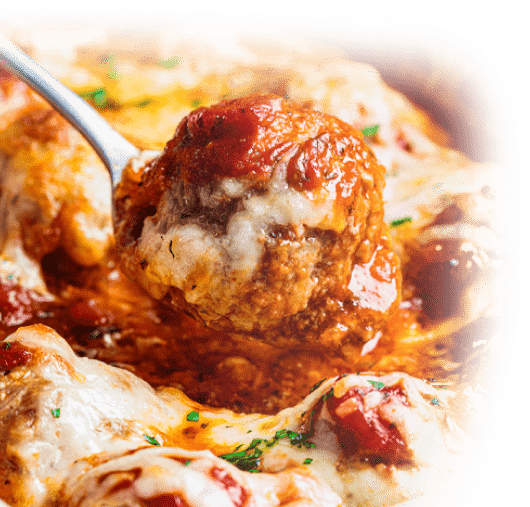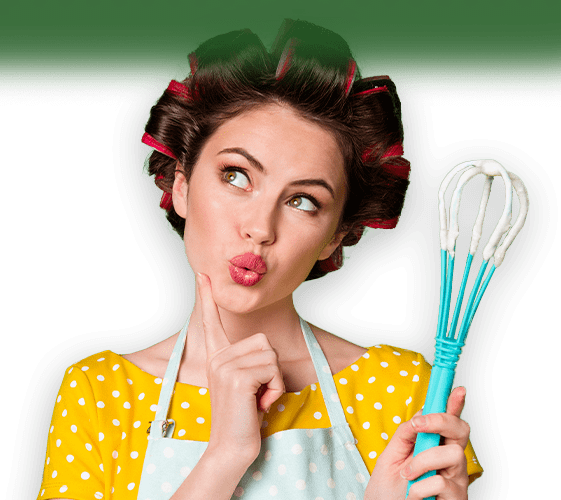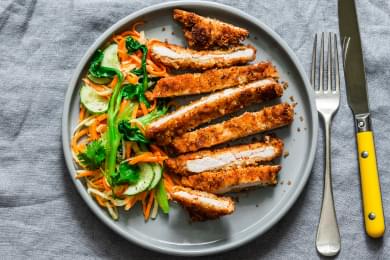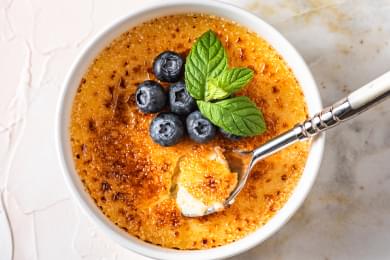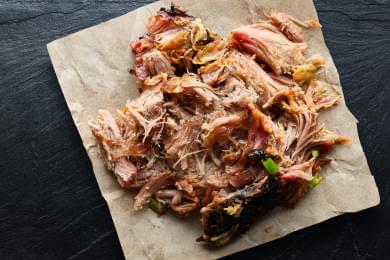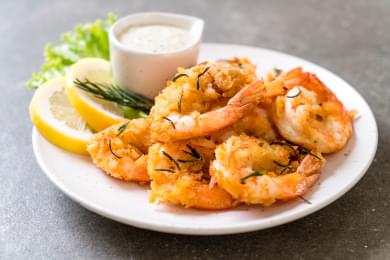 I'm about to tell you the true story of…
How I combined a cooking method invented by a French Doctor 344 years ago…
With the world's most effective "Hormonal Reset" protocol.
What I discovered – quite by surprise – was a match made in heaven.
An unusual combination that flips a biological "on-off" switch in your body to…
Reboot Your Metabolism
Restore Your Youthful Vitality
Reclaim Your Physical Prime
And BURN FAT like you did in your 20s!
So, if you would you like to erase years of aging…
Reduce your risk of every chronic disease and…
Easily lose 15 to 25 pounds of pure fat in a matter of weeks…
Please pay close attention for the next five minutes, because…
I'm going to reveal…
The REAL Reason You Struggle to Lose Weight… PLUS: the 344-Year-Old Cooking Secret to
Restore Your
Youthful Metabolism!
I was astounded by what I achieved using this "ancient" cooking method.
And so was my Doctor!
When he saw my lab results, he called it a "Metabolic Miracle".
I naturally reset my hormones to the levels of a healthy 25-year-old!
With my metabolism restored to "factory settings" – my body was working FOR me again!
My health and physique improved faster than ever, with less effort.
And I'm now in the best shape of my life… at 46 years young!
But the REAL VICTORY is that…
I also Regained My HEALTH by
Defeating Autoimmune Disease &
Healing a Host of

Debilitating Conditions!
I'll tell you more about MY personal story in a moment…
But let's get back to YOU!
Because you're also about to discover how to…
Dissolve Pounds of Stubborn Fat while
Enjoying the Best Meals of Your Life
and Spending LESS Time in
the Kitchen!
In case a "344-year-old cooking secret" sounds like a return to the dark ages…
Let me assure you, nothing could be further from the truth!
Thanks to a modern twist on this ancient way of cooking…
Your job in the kitchen will be EASIER and FASTER than ever!
Imagine, preparing hot-and-healthy meals with just:
10 Minutes Hands-On Time and
90% Faster Cook Time!
You can turn the toughest cuts of meat into shredded perfection… and go from fully-frozen to fall-apart-tender in minutes!
Serve Succulent Suppers with
No Stress &

Minimal Planning!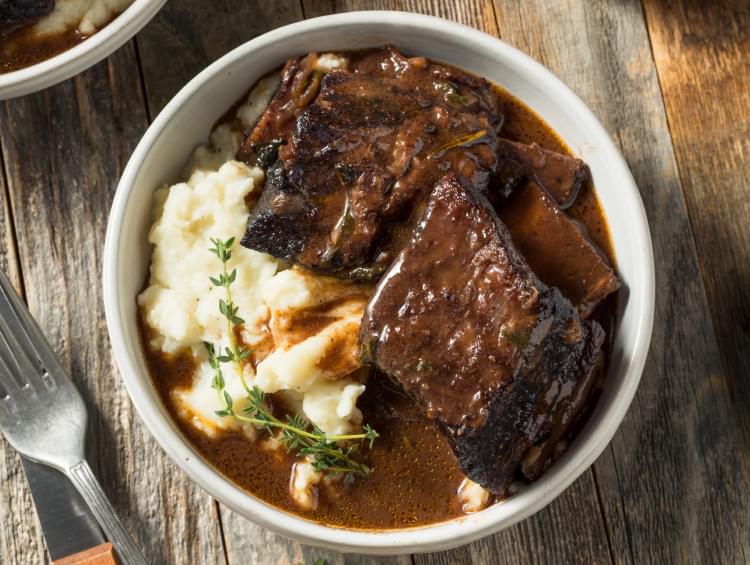 This is truly…
The Delicious Solution You Need to Transform
Your Health & Achieve Permanent
Fat Loss!
The core principles I'll share with you today can…
Revitalize even the SLOWEST metabolism to burn up to a pound of fat every 48 hours!
This breakthrough is proven by peer-reviewed studies, published in the Journal of Obesity, the New England Journal of Medicine, the Journal of Diabetes Science and dozens more. ,
More importantly, it has worked for THOUSANDS of people just like you!
I'm talking about men and women, who have struggled with their weight for years…
Shedding 10 pounds in a week…
Torching 20 pounds under a month…
Sizing down a pair of jeans within days…
And once the weight is gone… it doesn't come back.
It's gone for good!
This works whether you're 20 pounds – or 200 pounds – overweight!
It works for women AND men…
And it doesn't matter how old you are, so…
Forget What You Know about "Middle Age"
You Can STILL Have the Body You Used to Have
(Or the One You

Always Wanted)!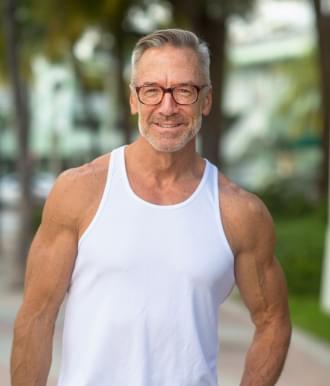 If you're over the age of 40… 50… or 60…
You might think that…
Your "best years" are slipping away…
You will never be as fit and healthy as you once were…
You will always deal with aches and pains… low energy… and stubborn fat…
And that every glance in the mirror will remind you of your age… and the weight that's continued to creep up over the years.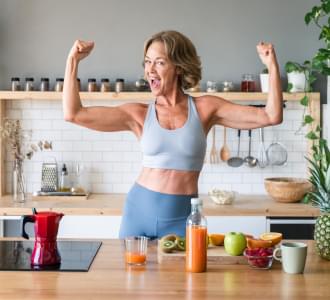 I can assure you… this is absolutely NOT true!
Countless people have achieved their BEST health and physical prime…
Well into their 40s… 50s… and 60s!
I'm one of them (and I'd like to introduce you to a
few more).
So, please allow me to share…
How I Helped a Group of Frustrated Dieters
Go from "Apple to Hourglass"
in 21 Days!
Not long ago, I had a conversation with a friend in my Pilates class.
She was frustrated by how difficult it was to get rid of her belly fat, despite great efforts.
And the story she told me is all too familiar…
"I've tried everything!" she said. "I work out four days a week. Eat healthy.
Avoid junk. And STILL can't get rid of this pooch on

my belly!"
As we waited for our instructor, the entire class joined the conversation…
Every one of these "middle age" men and women work out diligently and eat right consistently…
Yet they ALL complained about stubborn fat that would not budge!
I let them know I had the same frustration, before I discovered this Metabolic Miracle!
I also promised that if they agreed to follow along…
I would share a…
Custom Done-for-You Plan
to Reset Your Metabolism & Burn
Up to a Pound of Fat Every

48 Hours!
To prove how effective this can be and…
Demonstrate how quickly it works…
I told them I would share…
The EXACT Step-by-Step
Blueprint I Followed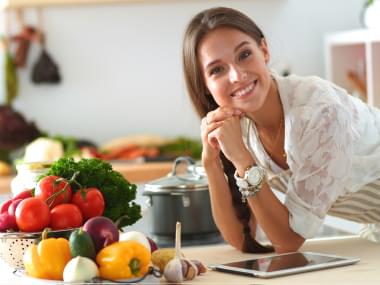 Every Delicious,
Fat-Burning Recipe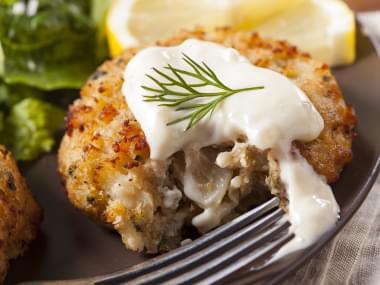 The 300-Year-Old "Cooking Secret"
at the Heart of it All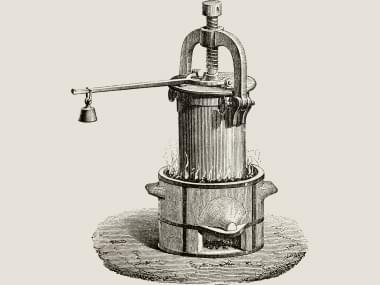 I also insisted they should NOT increase their workouts.
I didn't want anything to change… except their meals and the way they cooked.
To my surprise, the ENTIRE class agreed!
They promised to follow my instructions for 21 days.
And I promised, they should expect to…
Drop the Love Handles, Lose the Back Fat &
Melt Away the Embarrassing
Belly Bulge!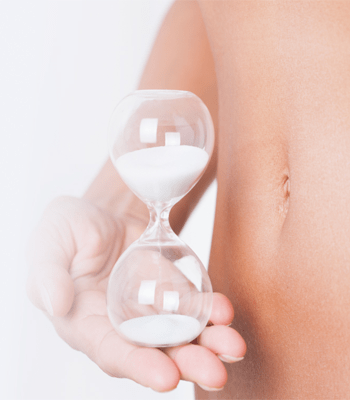 The next week, everyone in class took "Before" pics and recorded their measurements.
And I provided the simple steps and recipes.
Truthfully, I wasn't expecting dramatic results in just 21 days.
After all, these people were already lean by most standards.
I was stunned by the results… and so were they!
Within days, they began to lose pounds and inches from the most stubborn spots.
The women's tummies flattened, belly "pooches" disappeared, and their hips returned to the hourglass shape every girl wants!
The men achieved similar results, as their "love handles" melted and they reclaimed the masculine V-shape that men desire… and women drool over!
After Just 21 Days They Transformed
Their Bodies from Good…
to GREAT!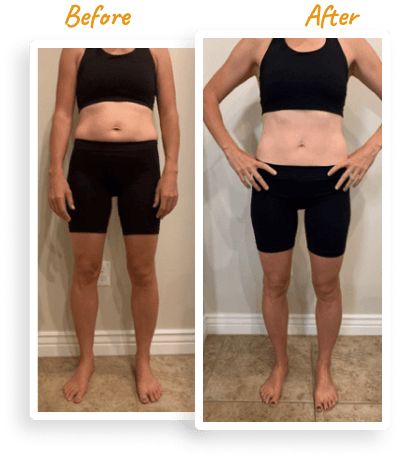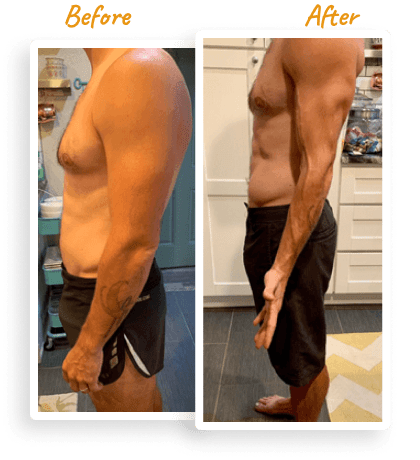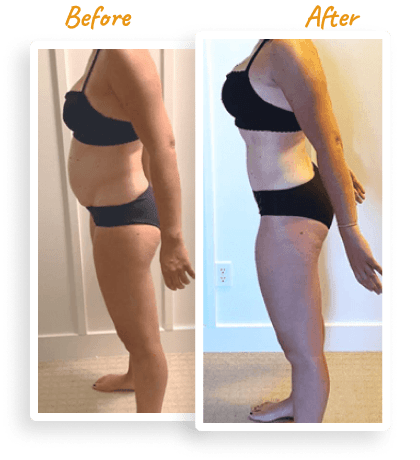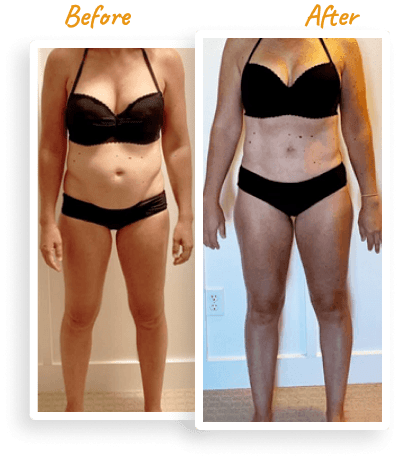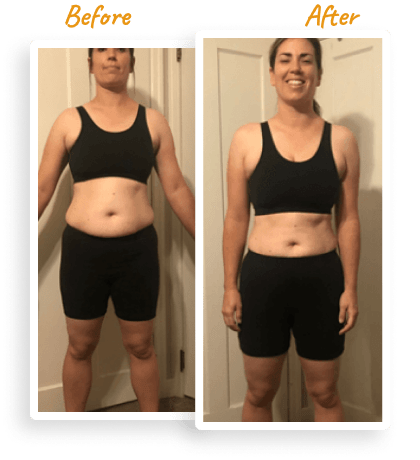 Now that you see how fast and effective this is…
Imagine how well it can work for you!
And changing your body will do a LOT more than improve your appearance…
It will change your LIFE!
And there's no need to starve yourself skinny, because…
This has NOTHING to do with…
Counting calories
Measuring portions or
Eating bland and boring food!
On the contrary, you will enjoy deeply-satisfying, nutrient-rich meals, so tasty and tender it feels like you're dining a fine restaurant!
And since we both know a picture is worth a thousand words, please…
Feast Your Eyes on these Delicious Fat-Burning Main Courses that Take Minutes

to Prepare!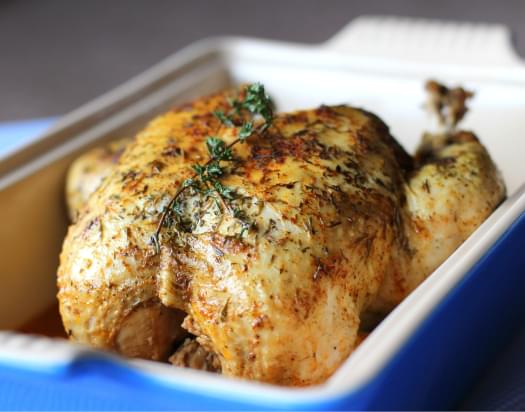 Fall-Off-the-Bone Chicken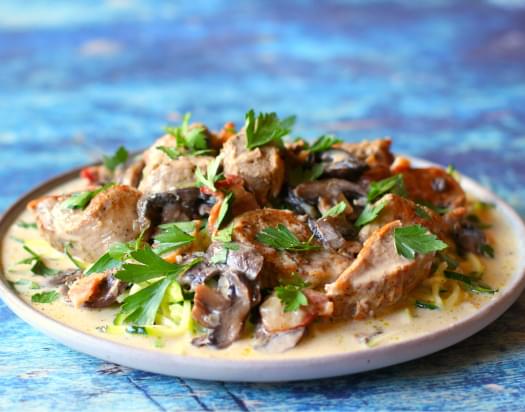 Creamy Pork Stroganoff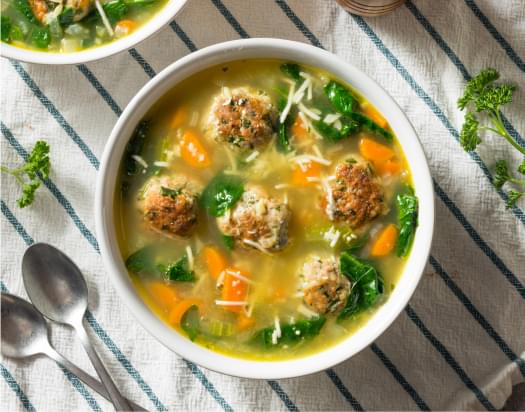 Italian Meatball Soup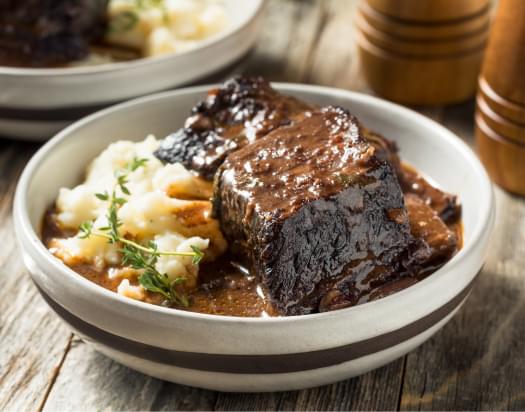 Savory Short
Ribs & Gravy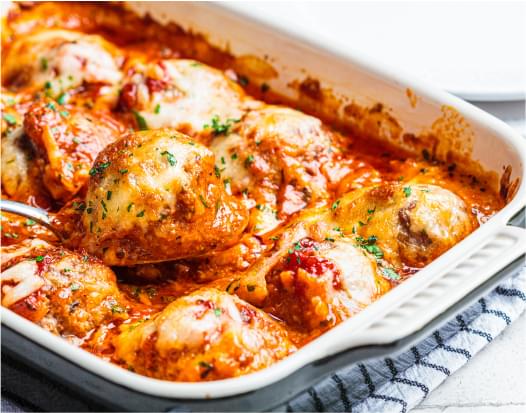 Cheesy Meatball Casserole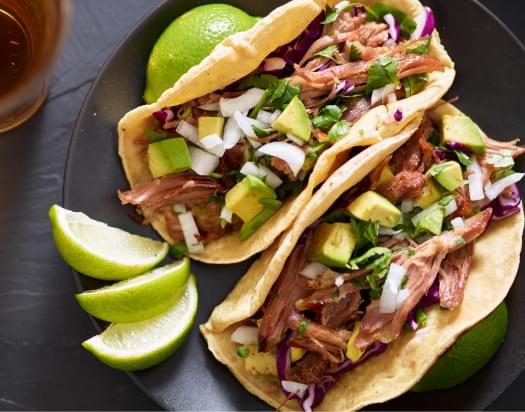 Pork Carnitas Tacos
Hearty
Bolognese Sauce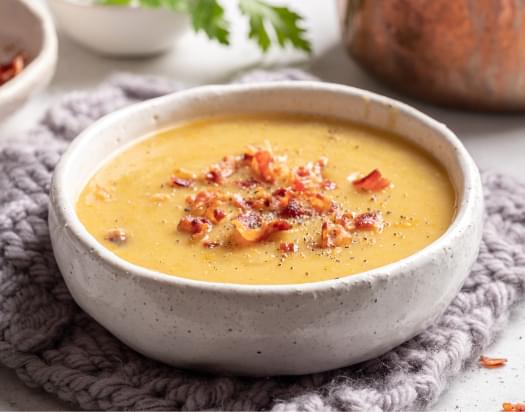 Pumpkin Bacon Soup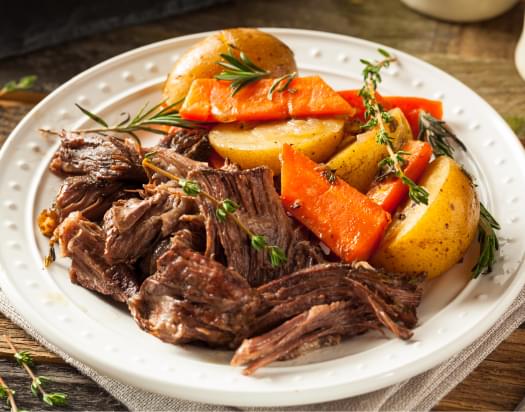 Fall Apart Beef Roast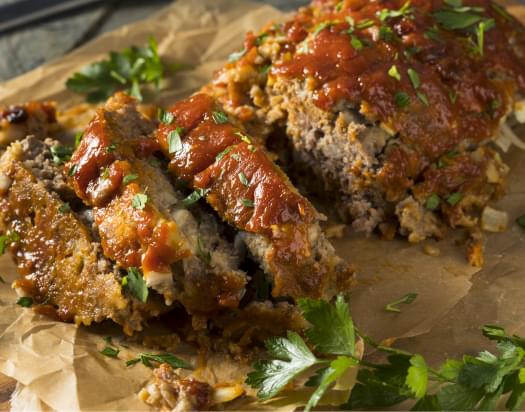 Savory-Spiced
Meatloaf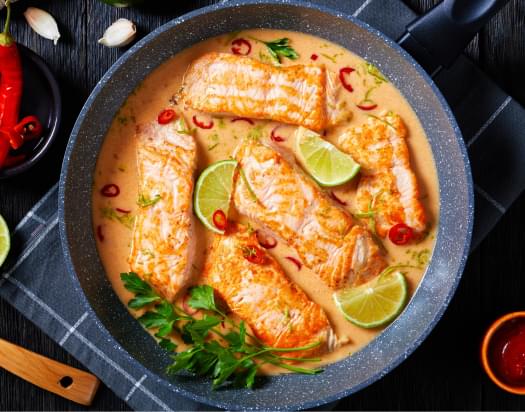 Coconut Lime
Poached Salmon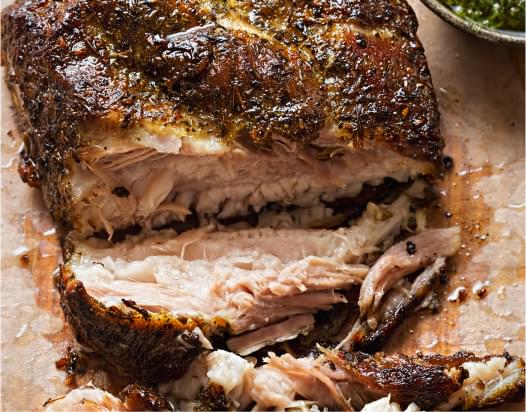 Crispy & Tender
Pork Belly
These mouthwatering meals are so delicious you might never be tempted to eat out again.
But who doesn't love the soul-soothing comfort foods…
And sometimes even crispy-crunchy fried foods from your favorite restaurant?
The great news is that with the secret I'll share today, you can…
Take Your Taste Buds to Flavor Town
With Fat-Burning Versions of Your
Favorite Restaurant-
Style Classics!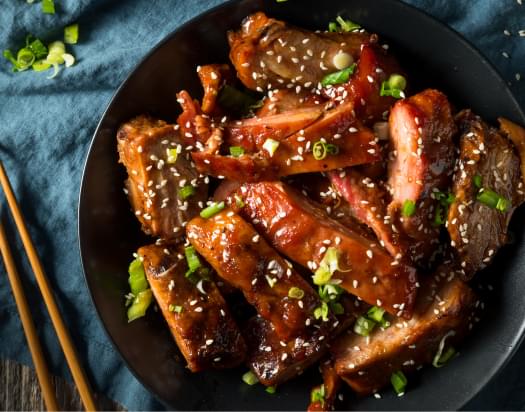 Korean BBQ
Pork Ribs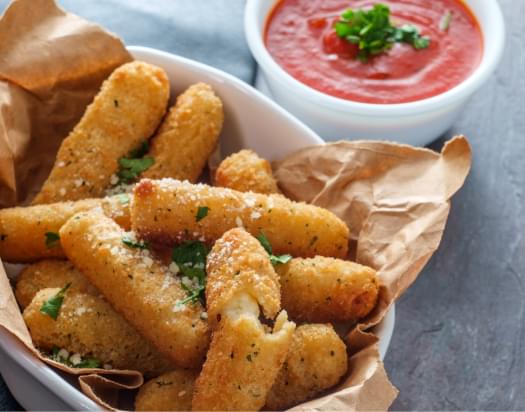 Crispy-Gooey
Mozzarella Sticks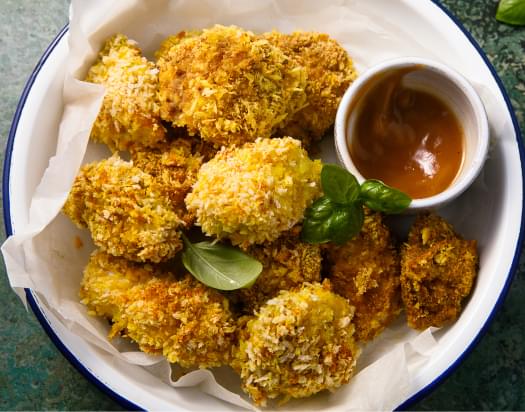 Chicken Bites with
Peanut Sauce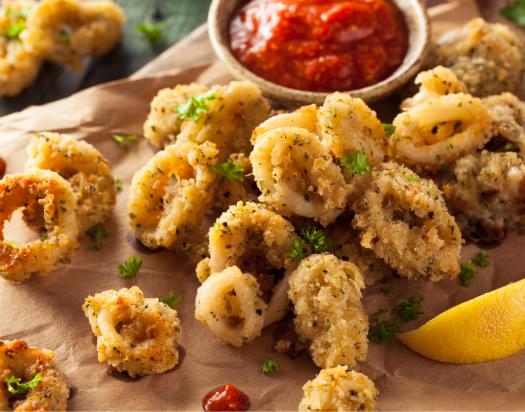 Calamari with
Tangy Marinara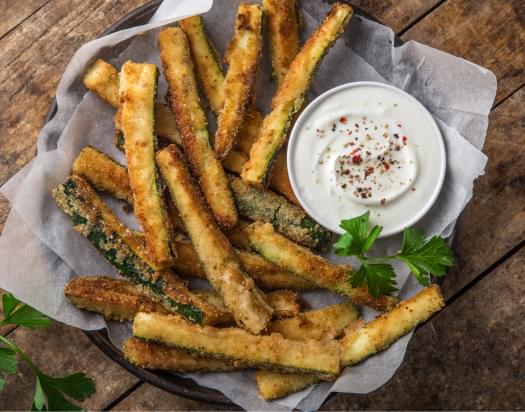 Crispy Zucchini Fries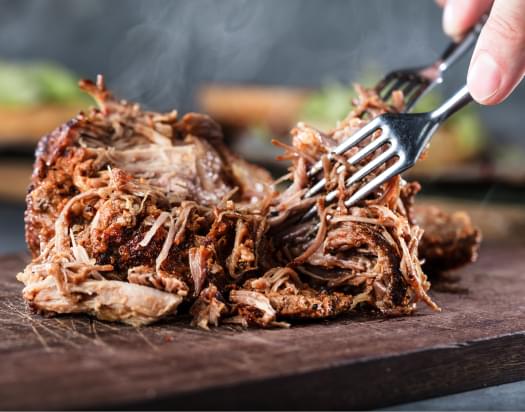 Moist & Tender
Pulled Pork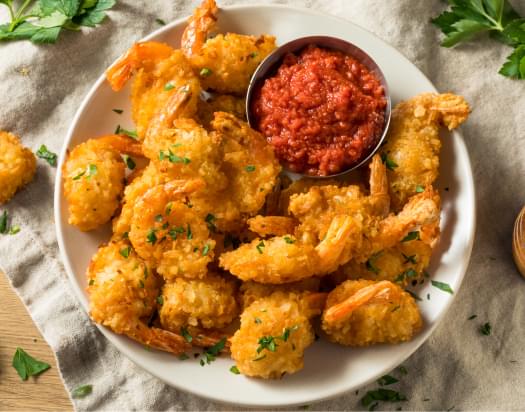 Golden Coconut Shrimp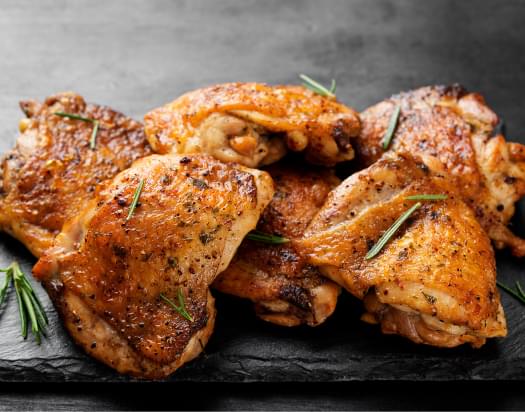 Crispy-Skin
Chicken Thighs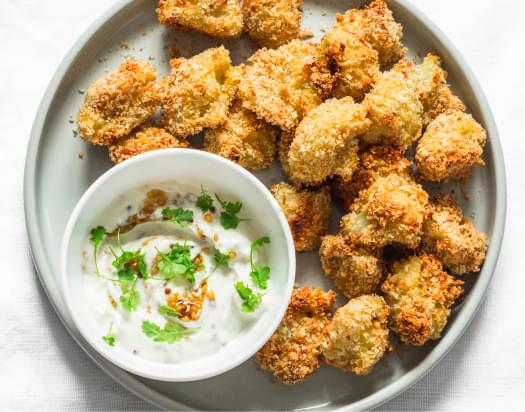 Parmesan-Crusted
Cauli Bites
Some people say the way to defeat cravings is to simply deny them.
As if ignoring your desires will make them go away.
Unfortunately, the temptation will ALWAYS be there!
The great news is that you don't have to "white-knuckle" it and hope for the best, because…
When you prepare food the way I'm going to show you today…
Even Your Favorite "Guilty Pleasures"
Including Buttery Breads & Decadent Desserts
Can Help You Shed Pounds

& Inches!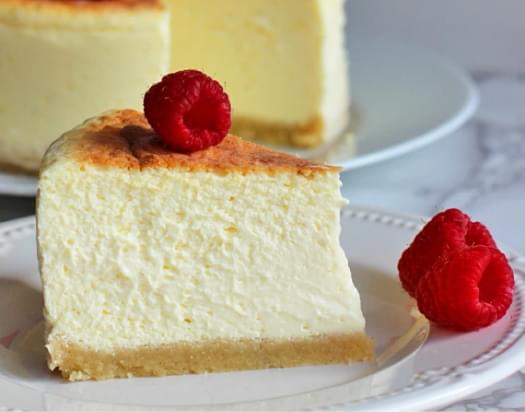 Mouthwatering NY Cheesecake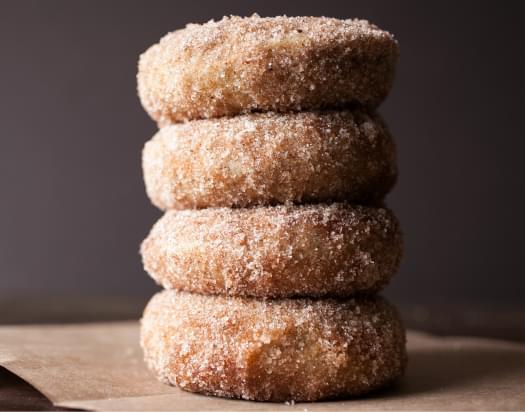 Cinnamon Donuts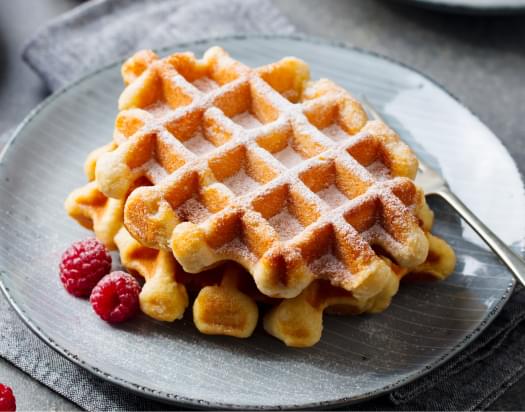 Belgian Waffles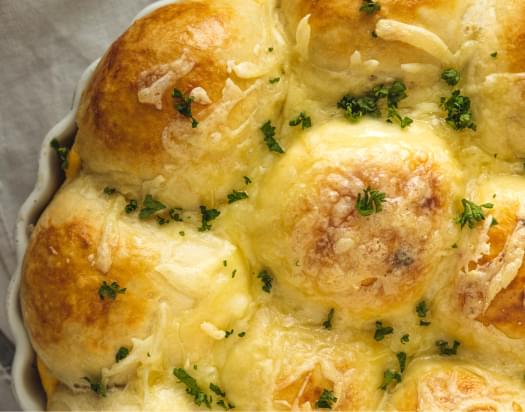 Monkey Bread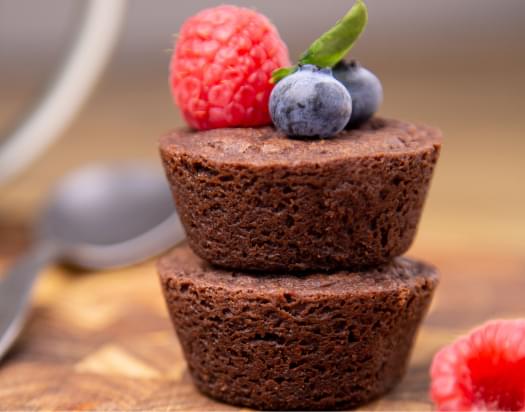 Brownie Bites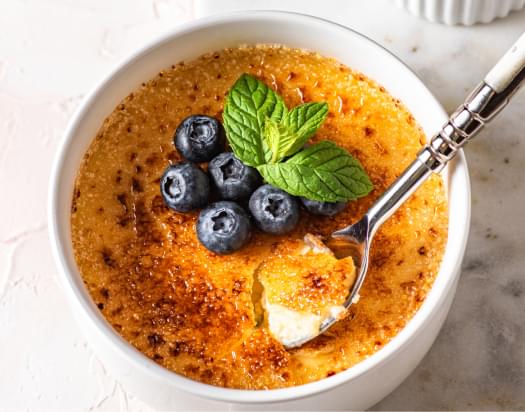 Crème Brulee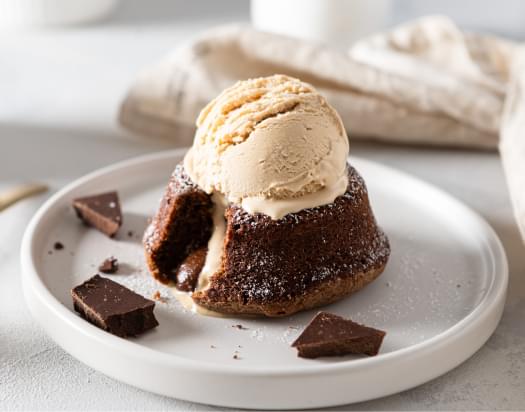 Chocolate Lava Cake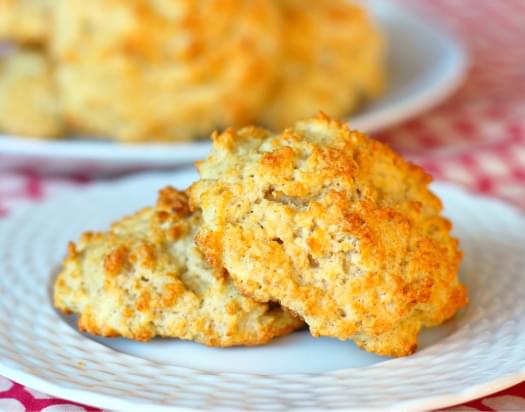 Drop Biscuits
Buttery Dinner Bread
I've shown only a small sample of what's in store for you, because…
I want you to know you can have a fat-burning metabolism… without depriving yourself.
That you can satisfy your deepest cravings… while sculpting a lean physique!
And that you REALLY can eat like a King… and STILL burn fat like you did in your 20s!
It all comes down to your HORMONES!
So, please allow me to explain how this fat-torching bullet train works…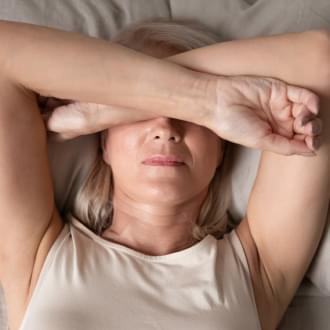 If you've struggled with your weight after the age of 40…
You know it hardly matters what you do… or how hard you try.
Nothing seems to work.
And I want you to know… it is not your fault!
Now, let me be clear…
I am NOT saying it is not your responsibility…
I am NOT saying it has nothing to do with your choices, and
I am NOT saying you can't do anything about it.
What I AM saying is that if you struggle…
It's not because you lack willpower or have a "sweet tooth".
It's not because of the "genetics" Mom and Dad gave you.
And it has little to do with how much you exercise.
The TRUTH is…
Your Metabolism Has Changed &
Your Body is Conspiring
Against You!
There's a scientific reason why it was easier to lose weight when you were younger…
Something critical that's been holding you back.
A principle called METABOLIC RESISTANCE.
And according to a 2018 study, performed by researchers at University of North Carolina, it is "ALARMINGLY" common – even among people who are normal weight.
This study showed that just 12.2% of Americans are metabolically healthy…
While 87.8% face some degree of Metabolic Resistance!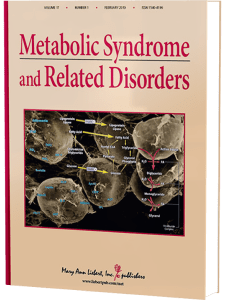 That's almost 9 out of 10 people, and it means...
YOU are almost certainly affected!
Metabolic Resistance is Causing
Your Body to RESIST

Your Efforts!
Imagine trudging through quicksand, where every step takes twice the effort…
Trying to climb a mountain, with a heavy backpack full of rocks…
Or swimming upstream, against the current.
This is what it's like to fight Metabolic Resistance.
You can exercise until your feet hurt and "diet" as if your life depends on it…
And everything you eat will STILL turn to FAT!
And a LOT More is at Stake than Being Able to Button Your
Favorite Jeans… Metabolic Resistance can Take DECADES
Off Your Life & Age You

3X Faster!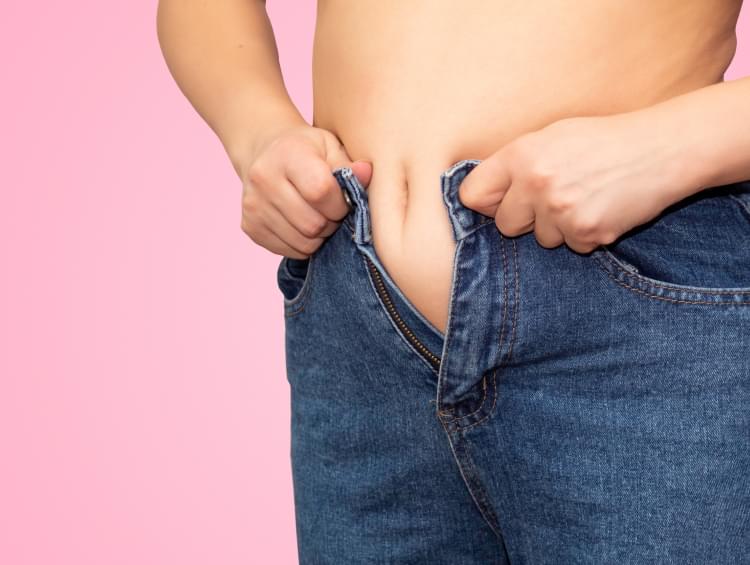 Thankfully, there's a key to break this vicious cycle of aging and degeneration…
And it begins by understanding that…
Your HORMONES are the
#1 Most-Important Piece of the Puzzle
When it Comes to Your Weight
& Health!
Hormones affect EVERY system in your body… right down to your basic emotions.
And they play a HUGE role in your body composition – sending "chemical messages" that command your body to burn fat… or store it!
And like instruments in an orchestra, you have many players…
From estrogen and testosterone… to growth hormone, insulin, leptin and glucagon… cortisol, adrenaline, melatonin… and many more!
When you were young, you experienced a state of "Hormonal Harmony"…
Where each hormone is secreted in the right amount… at the right time… in perfect balance to others… and where your receptors are highly "sensitive" to the signals.,,,
Unfortunately, as the years go by…
Your delicate hormonal system becomes distorted.
As you enter your 40s, 50s and 60s… some hormones rise and become "dominant" while others fall… or you become "insensitive" to their signals. Women enter a season of menopause and Men experience andropause. These are NATURAL forces of aging.
There are also EXTERNAL forces, including powerful hidden chemicals – found in food, plastics, cookware, even thermal receipts – that ACT like hormones and alter your metabolism.
Then there are LIFESTYLE forces, including stress, sleep, sun exposure and – most importantly – the food and drinks you consume.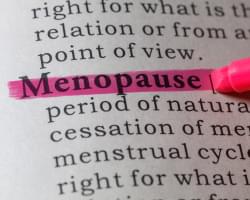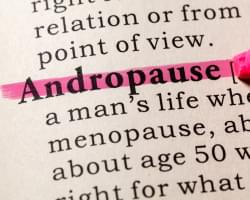 Hormonal disruption is a "slippery slope" and…
You don't want to be caught on a downhill slide!
This is why you must…
Fight Metabolic Resistance or
Your Body will Work
Against You!
As you enter your 40s, 50s and beyond…
You begin to notice changes in your body and how you feel.
Aches and pains appear, seemingly for no reason…
It becomes harder to recover after a night out with a few drinks. Oh, the hangovers!
You might feel more fatigued – especially after meals – or develop an "abusive relationship" with the Snooze Button.
You may experience lower sex drive… greater anxiety and depression… brain fog and more!
As your "stop-eating" signal is hijacked by hormones, you're driven to consume food – even when you've clearly had enough.
You experience strong cravings for salty, sweet and crunchy junk foods. And you're drawn to these foods for a boost of energy… only to "crash" shortly after.
Your hormones will also command your body to STORE FAT – especially around your belly – while actively blocking your ability to burn it.
Metabolic Resistance is a negative "hormonal feedback loop" that simultaneously promotes hunger… and makes fat stick to your body like glue!
And if you wonder what the long-term consequences are, this should give you an idea…
This is What Happens when Your Hormones Hijack the
"Stop Eating" Signal & Actively Block Your Ability to

Burn Fat!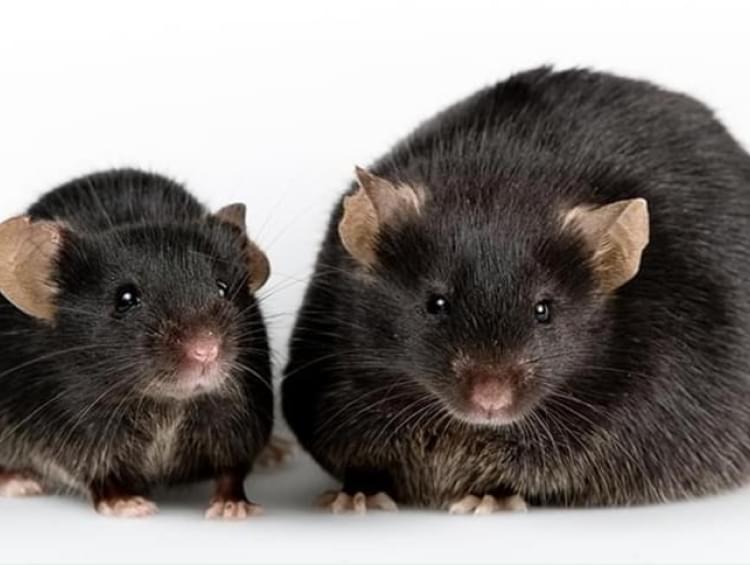 If you do not fight the forces of Metabolic Resistance, your health and life with suffer.
Fortunately, there is…
An Easy (and Delicious) Way to
Restore Youthful Metabolism and
Get Your Body Working FOR
You Again!
You're about to discover a proven way to "turn back the clock" and…
Reset your metabolic machinery to enjoy the benefits of hormonal harmony. ,
A state of being, where…
You are rarely hungry
or plagued by cravings…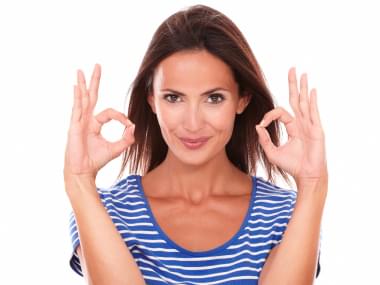 You feel perfectly satisfied
(not exhausted) after meals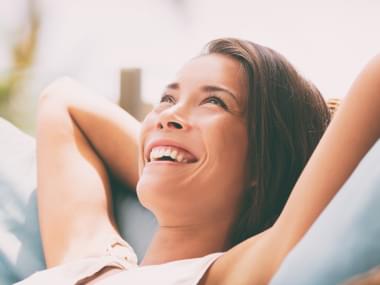 Maintaining your ideal
weight becomes effortless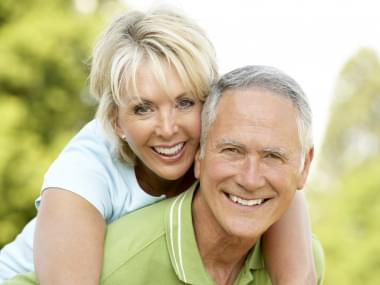 A state of being, where your body sheds fat EASILY, because…
Your hormones "pop open" the gates of your fat cells – allowing liquid fat to pour out freely and be converted into energy.
A state of being, where…
Your skin glows and muscles show… your eyes are bright and clear… your immune system is strong… your mood is elevated… energy is high and stable.
And your risk for chronic disease is very low!
Just like when you were DECADES younger.
It can happen VERY quickly and…
It all comes down to the FOOD on your plate.
And I will tell you more in a moment, but first…
Please Allow Me to
Introduce Myself…
My name is Kelley Herring and…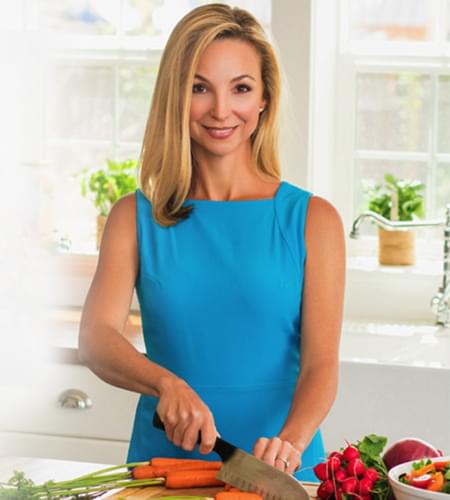 My educational background is nutritional biochemistry. I've spent thousands of hours studying the power foods to promote health and protect against disease…
But my true love is cooking and creating healing recipes.
My heart is truly at home… in the kitchen!
Over 20 years ago, I combined my twin passions for academic research and culinary creativity, when I founded a company, called
Since then, we've produced…
Hundreds of articles
Thousands of recipes and
More than a dozen books and programs…
On the life-saving benefits of an organic, low-sugar, grain-free diet, rich in healthy fats and protein.
Healing Gourmet has served over 300,000 paying customers and helped 1,000,000+ readers improve their health with our science-based education.
And I'm proud to be recognized as a leading health and nutrition expert.
But it didn't start out this way…
I Began this Journey
on a
Mission to
Heal Myself…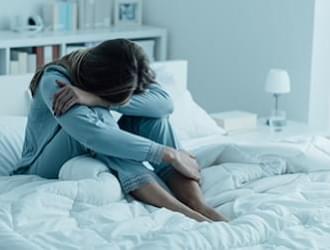 From the outside, I may look like the picture of health…
But on the inside, I've struggled with long-term illness many times.
I'm what you might call, a "Canary in the Coalmine" with a more delicate constitution than most.
As a result, I must carefully watch what I eat and how I treat my body. And I've had to work VERY hard to overcome illness and maintain my health over the years.
I started down this path to learn what works for me to heal myself…
Then to share my knowledge with others.
And the story I'm telling you today began when…
I Was Forced to Focus on
My Own Urgent
Health Crisis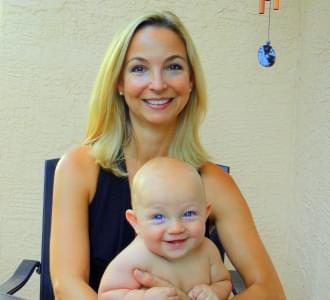 At the age of 36, I gave birth to my only child, Jackson.
For two years, I gave up countless hours of sleep as I poured my heart and soul – and many gallons of breast milk – into my growing son.
As any mother will attest, it was an exhausting time.
And he was not the only "baby" I was nurturing…
Healing Gourmet was also rapidly growing.
I worked a lot of "double-duty" those years – at the computer writing books, building websites and managing a team – with a baby on my breast!
The pressures of my schedule and responsibilities were unbearable at times.
And while I knew it wiped me out physically, I had no idea the toll it took on my health.
Not long after completing an especially demanding project…
I Was Stressed Out,
Burned Out &
Run Down…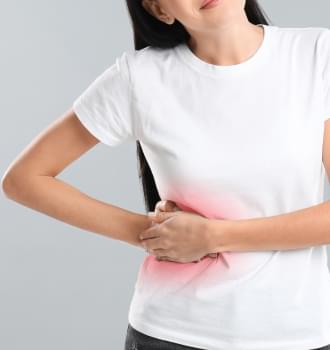 One day, I noticed an unusual pain in my side.
It felt a like a pulled muscle, so I didn't think much of it. But the next day, the pain was worse. And a small sore began to "weep" in the area.
I knew something was wrong, when I started feeling strange "zaps" in my head.
The next day, it felt like my nerves were on fire and the pain was unbearable – 10 out of 10!
As you might guess, I was suffering from shingles.
Overcoming that illness was the
hardest few months of

my life!
I was afraid the pain would not end and I would never feel "normal" again.
But as with all great challenges, it also served as a blessing, because…
In an effort to know what happened, I ordered a battery of lab panels and bloodwork.
And if the trauma of shingles was not enough…
I soon got a call from my doctor, who told me…
I Was Diagnosed with Autoimmune
Disease & Severe Hormonal Imbalances
My doctor told me my stress hormones were sky high, while many others were dangerously low.
I also had markers for Hashimoto's Thyroiditis, an autoimmune condition where your immune system attacks the thyroid.
Despite eating a very healthy diet overall…
My metabolic system was out of balance due to chronic stress, long mountain winters, middle-age Motherhood, and the hormonal
headwinds we ALL face in our 40s

and beyond.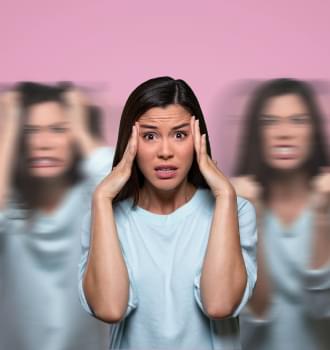 My symptoms already included hair loss, brain fog, depression, digestive trouble and weight gain.
I knew that I must take decisive action…
And while several doctors recommended hormone-replacement therapy, I knew that those hormones are NOT truly "bio-identical" and can cause their own list of unwanted side effects.
So, I created a plan to reset my hormonal output, balance and sensitivity.
And I did it 100% NATURALLY, by using…
THE KETO DIET
The World's #1 Most-Effective
Hormonal-
Reset Protocol
The Ketogenic Diet is a way of eating that's rich in healthy fats, moderate in protein, and low in carbohydrates. Eating this way converts your metabolism from a sugar burner… to a lean, mean, fat burning machine!
And results are visible for all the world to see!
Which Human "Vehicle"

Would You Choose?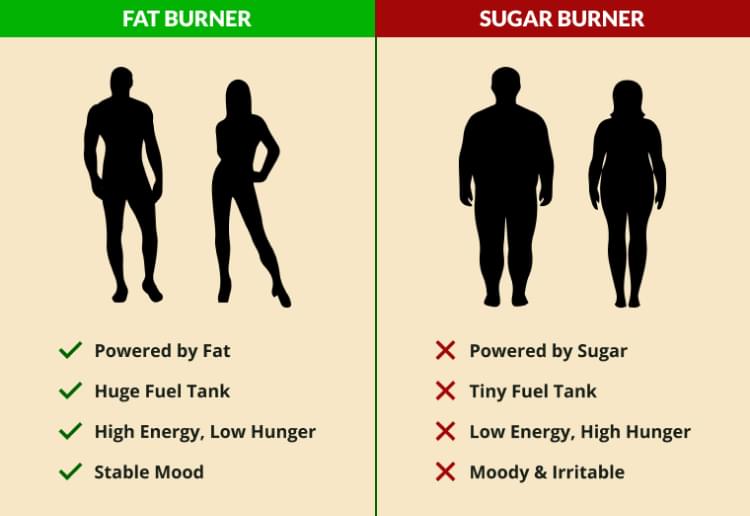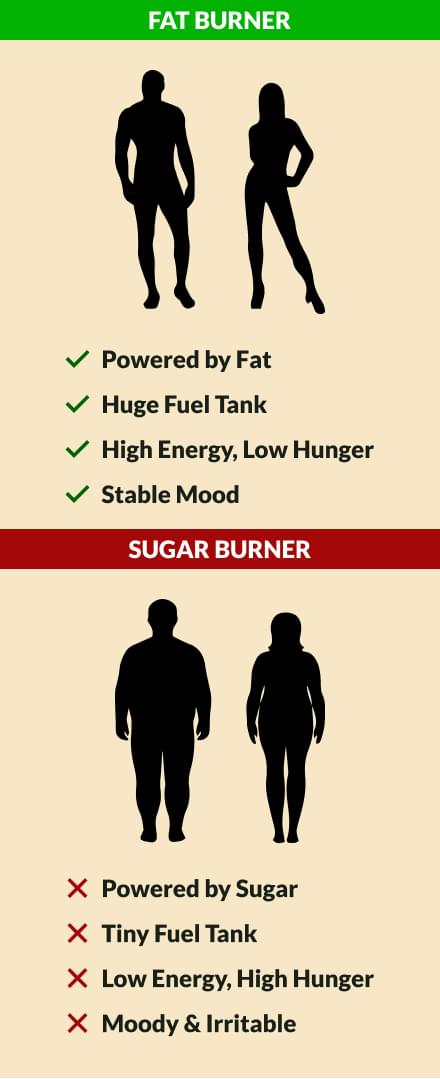 As you already know, the popularity of keto is exploding…
Google stats show it is the hottest dietary trend – by FAR!
Celebrities are "going keto" to prepare for movie roles
Athletes use it boost physical performance
Business professionals use it to gain a mental edge
Doctors recommend it to treat Alzheimer's, Cancer and Diabetes…
And millions of everyday people are burning fat faster than ever before!
Keto is the Hottest Dietary Trend
For Good Reason… Because

it Works!
Countless studies PROVE keto is the World's #1 Fat-Loss Diet…,
Including a metabolic ward study, which showed that when obese men followed keto (compared to other diets) they ate less, their cravings vanished and they enjoyed 46% MORE weight loss!
Another controlled trial, published in Metabolism, showed the amount of fat burned per minute on keto was 225% higher, compared to a low-fat diet.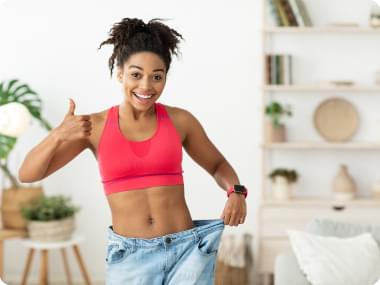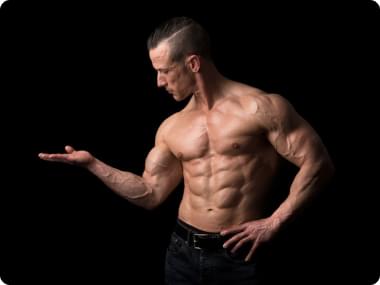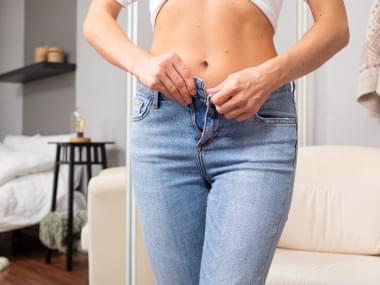 And not only is keto responsible for greater weight loss…
The results are more sustainable, because feelings of hunger are reduced by up to 62%. ,,
There's no need to "resist" your cravings… when they aren't even there.
All this can happen WITHOUT adding exercise to the equation and…
The Benefits of Keto
Go Far Beyond
Fat Loss!
Studies also show that a healthy-fat-fueled life promotes longevity and can have a therapeutic role in numerous diseases.,
There is strong evidence it can help reverse diabetes… beat heart disease… reduce inflammation… fight cancer… boost your mood… and build a better brain!,,,
It can even help eliminate acne… cure migraines… heal PCOS… restore healthy digestion… stop seizures… and so much more!,
The Profound Benefits of
Nutritional Ketosis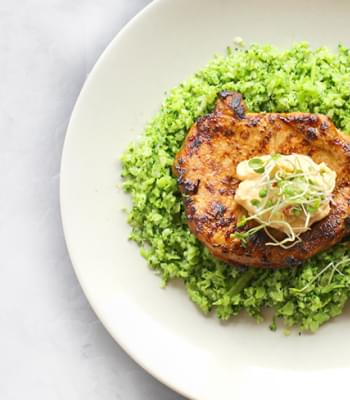 Restores Healthy Metabolism
Promotes Rapid Fat Loss
Less Hunger & Cravings
Quells Inflammation
Lowers Blood Sugar
Improves Immunity
Boosts Mood & Energy
Enhances Brain Function
Promotes Healthy Longevity
So, how does keto accomplish so much when it comes to health and fat loss?
It can do all this, because it helps…
Restore Your "Metabolic Machinery" to
the Prime Levels of
Your Youth!
Your hormonal system is incredibly complex…
And your body is highly sensitive to the effects of these "chemical messengers".
In fact, some hormones are bioactive in amounts as low as one-trillionth of a gram!
Restoring your hormonal harmony is NOT as easy as simply ingesting (or injecting) the hormones that are low… and using medicine or surgery (like a thyroidectomy) to reduce the ones that are too high.
It's also important to understand the measurable "level" hormones is NOT as important as your sensitivity to them and their balance in relation to others.
And that is why…
Resetting your delicate metabolism using the crude tools of medicine, surgery and hormone "replacement" is virtually impossible – without causing unintended negative

side effects.
Overcoming metabolic resistance requires a NATURAL approach to help your body perform its own "factory reset".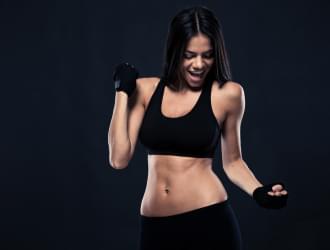 If you want your body to function as it did when you were DECADES younger – keto is the way!
And it is all due to its effects on your HORMONES.
Keto is the most ancestrally-appropriate way to optimize hormonal output… balance… and sensitivity.
But it would be dishonest, if I did not also WARN you about…
THE DARK SIDE OF KETO
The Hidden TRUTH that Will Make
(or Break)
Your Success!
The benefits of keto are REAL… and so are the millions of success stories.
But the "dirty secret" of keto is a high rate of attrition.
Not long ago, we surveyed thousands of readers about their experiences on keto…
The GREAT news is that 100% of people who achieved ketosis reported significant benefits.
The BAD news is that most people who "tried keto" could only sustain it for a few weeks!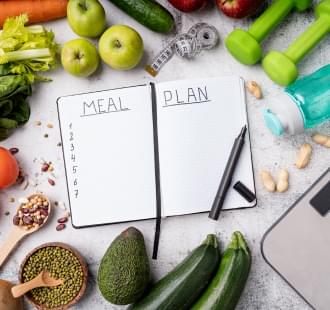 Some complain that tracking "macros" is too difficult… others struggle with meal planning… they get tired of eating the same thing over and over again… or they just don't know what meals to make.
But the most common point of failure is that these people did not have a plan!
Going keto "the right way" requires delicious meals, easy recipes… and a strategic plan.
When you have these simple tools…
Fat-loss is SUPERCHARGED and optimizing your health becomes effortless.
And in my experience, there is ONE kitchen tool that makes all of this even easier.
So, please allow me to reveal…
The "Old Way" to Cook that…
Will Change the Way
You Look!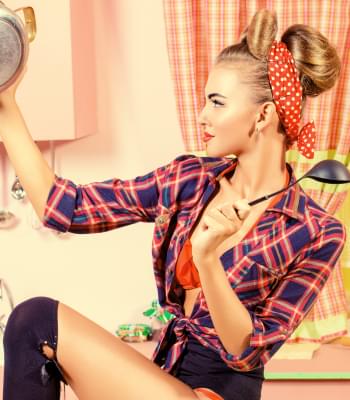 What if I told you there is an age-old way of cooking that can help…
Revitalize your metabolism and burn fat like you are 20 years-old again?
This ancient cooking method also helps you prepare food with…
90% LESS cooking time
90% MORE nutrient retention
84% BETTER digestibility and
Fewer health-harming compounds,,,
And that's not all, because it also produces…
The most succulent, tender and flavorful meals you've ever set on
the table!
Sounds too good to be true, right? Well, it's not…
And we've had a long time to discover these secrets, because…
This Unique Way of Cooking Has
Been around for Over
Three Centuries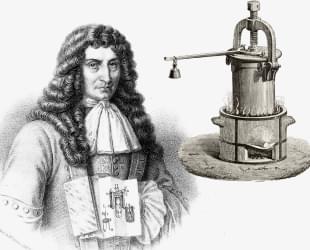 Inventor Denis Papin & the Original "Steam Digester"
In the late 17th century, a French doctor invented a device to cook food faster.
His prototype – completed in 1679 – was called a "Steam Digester" because the food was bathed in steam, inside a tightly-sealed vessel.
After preparing an elaborate dinner for the Royal Society, however, it became known as the "Bone Digester" when one of his guests wrote this description of their meal…
"Using less than eight ounces of coals, the hardest bones were made soft as cheese. An incredible quantity of gravy was produced, without water. And from the bones came the most delicious jelly I had ever seen

or tasted!"
You've probably already guessed, his invention is now called a pressure cooker.
And as manufacturing advanced over the years, the original design was improved…
But the pressure cooker was still a very crude device until 2008, when a laid-off software engineer "reinvented" this old way of cooking.
And you almost certainly know his creation as…
THE
INSTANT POT


A Modern Twist on
this
"Old Way"
of Cooking…
The Instant Pot quickly became the #1 best-selling appliance on Amazon!
And with over 250,000 reviews, its massive popularity is no surprise, because…
The Instant Pot is quite simply the…
TASTIEST and…
HEALTHIEST way

to cook!
If you're like me, you might enjoy cooking… but you also have a busy life outside the kitchen.
That's why there's so much to LOVE about the time-saving convenience of the Instant Pot.
This revolutionary Kitchen Magician makes mouthwatering meals faster than ever!
So, you can…
Enjoy Dinner in a Hurry
Without
the Worry!
Unlike the so-called "convenience" of a Slow Cooker – which can take ALL DAY to cook your food – your meals emerge from the Instant Pot perfectly cooked in minutes!
That means you can produce succulent suppers with minimal planning.
And cook your food to tender perfection in a fraction of the time.
You can even go from fully-frozen… to fall-apart-tender in minutes!
Check out a few creations you can easily make, without waiting HOURS for your food to be ready!
Turn a Whole Chicken into a
Fork-Tender Masterpiece in

30 Minutes…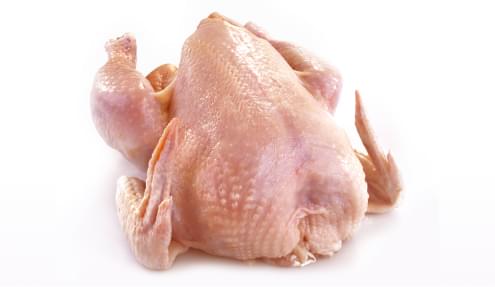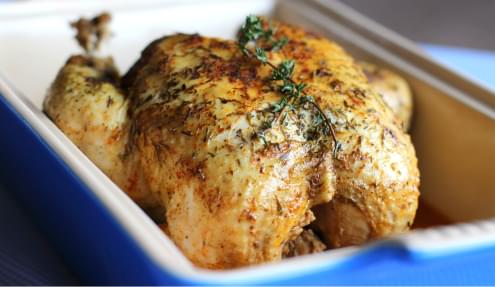 Convert a Large Cut of Beef into
Succulent Shreds

in 40 Minutes…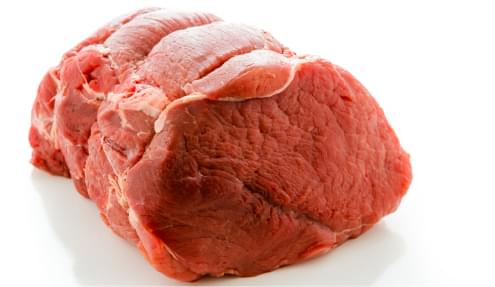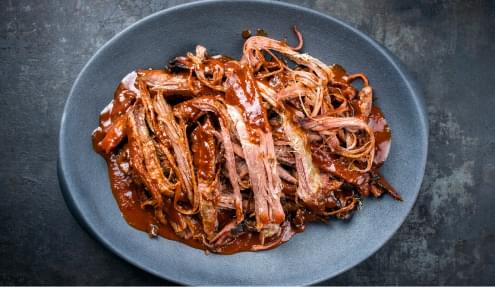 Go from Collagen-Rich Bones-To-Broth
in an Hour (Instead

of DAYS)…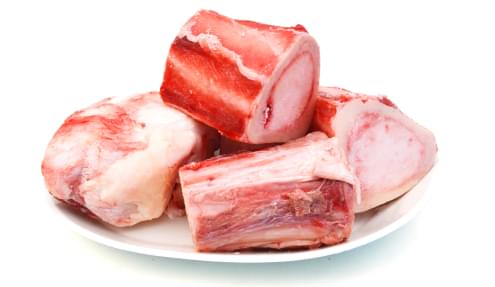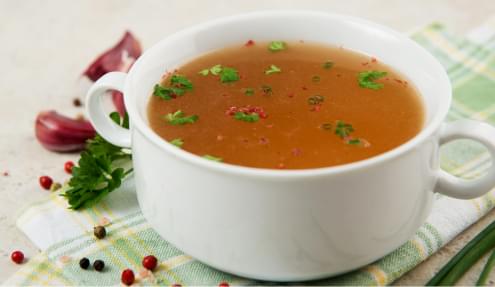 Turn Rock-Hard Squash into
Soft & Buttery Bliss in

10 Minutes…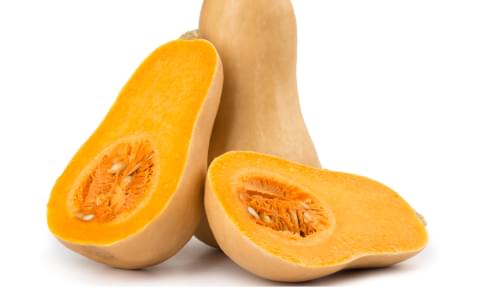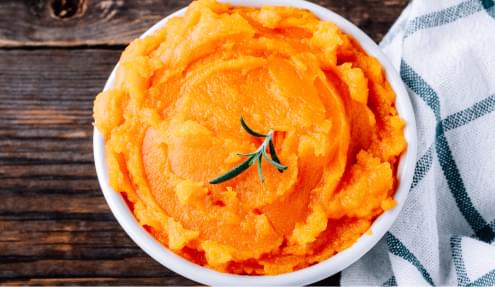 When it comes to saving time, this is the best kitchen investment you will ever make!
The Instant Pot is truly a game-changer.
And it is so EASY to use, because all you have to do is…
Press a Button & Come Back in 30 Minutes to
a
Fully-Cooked,
Mouthwatering Meal!
Imagine enjoying restaurant-quality meals from your own kitchen – prepared with only 10-minutes hands-on time!
That's exactly what you get, because this one-pot wonder does the cooking for you!
Of course, one-pot cooking also makes clean up a cinch!
And because your meals cook in a moist, sealed environment, you never have to worry about your food burning or drying out.
"Just set it… and forget it!"
And that's not the only benefit…
Cooking this way prevents the formation of harmful, high-heat
by-products, linked to cancer, heart disease and

searing inflammation.
It also means the flavors – and the nutrients – remain with your food. Studies show pressure cooking preserves more nutrients and makes them more bioavailable than any other cooking method!
And it's truly a multi-tool, with the ability to function as a slow cooker, sauté pan, steamer, rice cooker, food warmer, sous vide machine, and more!
I also learned on my journey of discovery about this amazing device that…
The Instant Pot & Keto Diet Combined
Are a Match Made
in Heaven!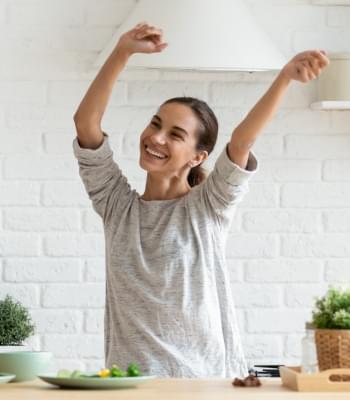 The Keto diet is the fastest and most effective way to burn fat.
The Instant Pot is the fastest and most effective way to cook.
And when you put this "perfect pair" together…
It makes cooking – and burning fat – easy as can be!
In my case, I began to feel the results almost immediately…
I had more energy, greater clarity and a better mood. And while my intention was not to lose weight, the extra fat I had gained came flying off without depriving or exhausting myself.
I felt so much better, I didn't feel the need to test my hormones and blood right away.
But when I did about a year later, my doctor told me that…
All signs of Hashimoto's were GONE and my hormonal profile was that of a woman in her 20s!
I was so thrilled by these results…
And I was so hooked on using the Instant Pot that I set out todocument my exact metabolic-transformation system… and ALL my favorite Instant Pot Keto recipes.
But, before revealing exactly what's inside, I want to remind you…
Why I'm Qualified
to be
"Your Recipe
for Health"!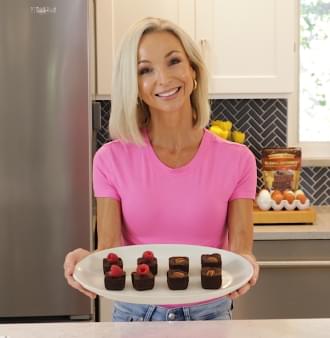 As a researcher, nutritional biochemist and founder of Healing Gourmet…
I have personally tested and created THOUSANDS of recipes over the years.
I am proud to have helped more than 1,000,000 people improve their health!
But I'm not telling you this to brag…
Rather, I want you to understand the depth of my experience.
And here's what I know, after cooking with my Instant Pot for a decade:
This revolutionary tool is the BEST investment I've ever made in the kitchen!
After all these years, I'm not sure whether I'm more impressed by the time-saving convenience… ease of preparation… or incredible versatility…
But what I know for sure is that…
The most extraordinary meals of my life have come from this Kitchen Magician!
And today, I'd like to share everything I know with YOU!
So, please allow me
to introduce…
Inside this brand-new cookbook, you will find all my favorite mouthwatering, fat-melting recipes!
I personally hand-selected and kitchen-tested each one, with the following criteria…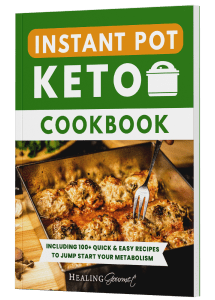 QUICK & EASY PREP – Most recipes take just 10 minutes "hands-on" and about 30 minutes to cook. All you have to do is add a few ingredients and push the button. Cooking doesn't get any easier!
EXTRAORDINARY FLAVOR – The Instant Pot itself ensures your meals are succulent and tender. You can also be sure these recipes are bursting with complex flavors to match even the best meals in a fine restaurant.
100% HEALTHY INGREDIENTS – At Healing Gourmet, our goal is to be "Your Recipe for Health" and we take seriously the ingredients we recommend. That means NO wheat, sugar, soy, omega-6 industrial oils, GMOs or other junk-food ingredients.
NUTRITIONALLY ANALYZED – Each recipe has been analyzed to ensure it meets the "Magic Macros" of the ketogenic diet. And nutrition facts are always included, so you will KNOW that every delightful bite is helping you torch off unwanted fat!
You're going to love how easy and delicious these recipes are to make.
You'll be blown away how quickly your body transforms.
You'll be thrilled to know that every region is represented… from savory French… and spicy Thai… to American classics… Southern sensations… and Mediterranean masterpieces!
And you will never have to look elsewhere for recipes, because…
Every Culinary Category is Covered:
Moist & Tender Meats
Sensational Seafood
Crispy-Golden Comfort Foods
Awesome Appetizers
Salads, Wraps & Veggies
Savory Sauces & Sides
Hearty Soups & Frothy Broths
Breakfasts & Brunches
Buttery Breads
Decadent Desserts
Here's a small peek at what you'll find
inside the Instant Pot
Keto Cookbook…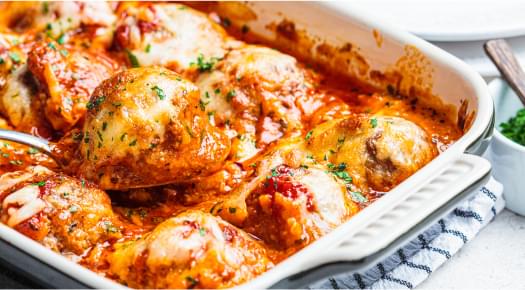 Cheesy Meatball Casserole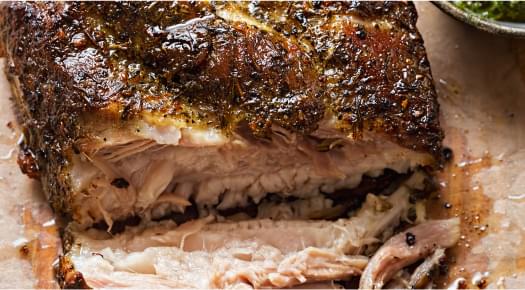 Crispy & Tender Pork Belly
Crispy Crab Cakes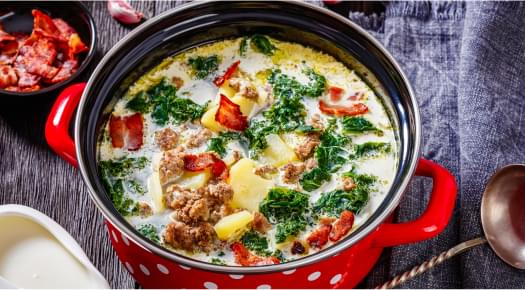 Zuppa Toscana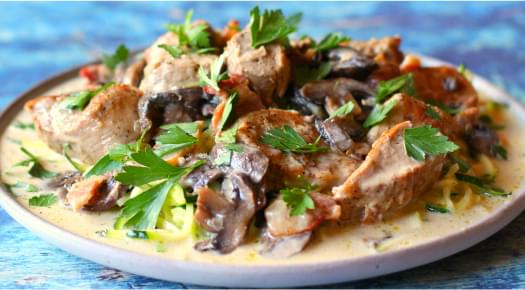 Pork Stroganoff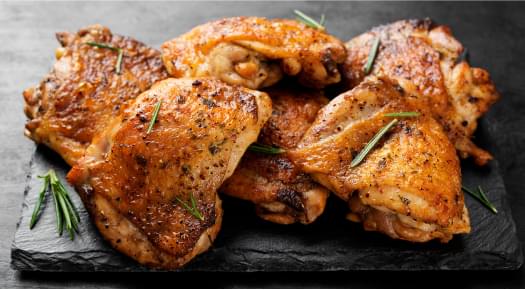 Crispy Chicken Thighs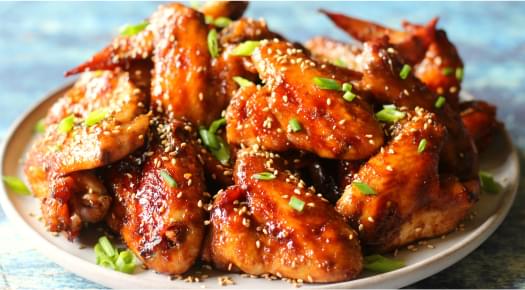 Spicy & Tender
Chicken Wings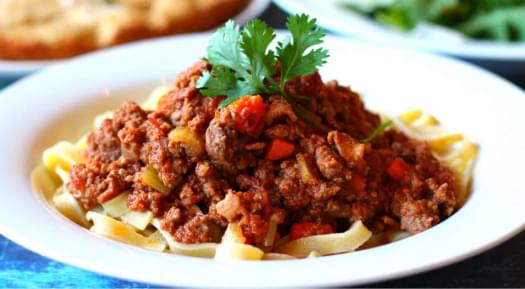 Italian Bolognese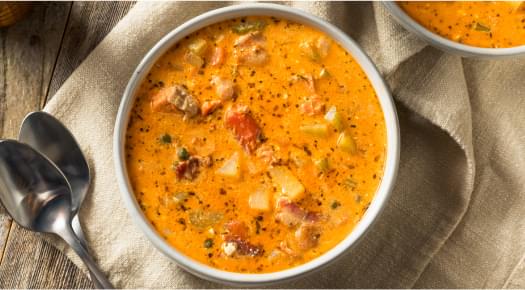 Thai Salmon Curry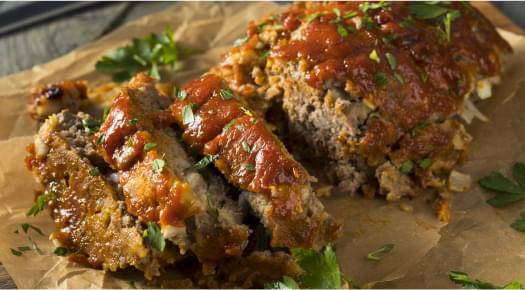 Spicy Meatloaf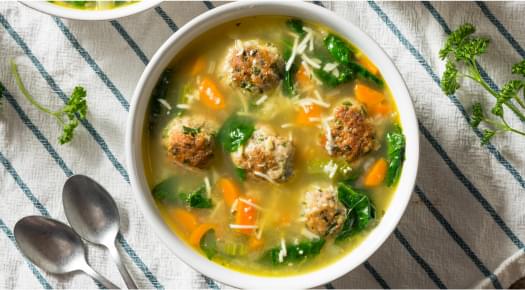 Italian Meatball Soup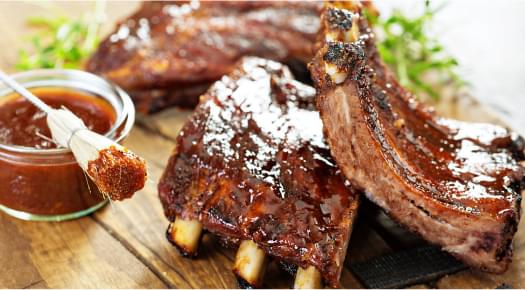 BBQ Pork Ribs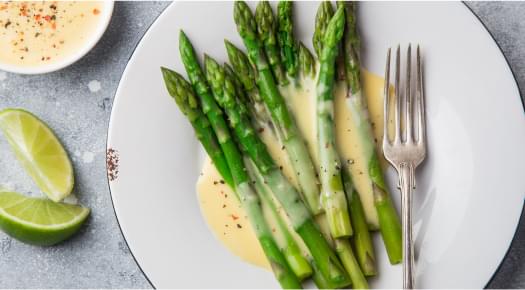 Creamy-Tangy Hollandaise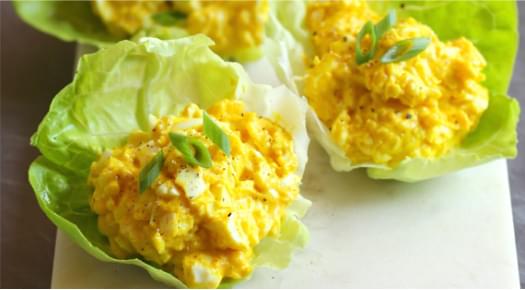 Keto Golden Egg Salad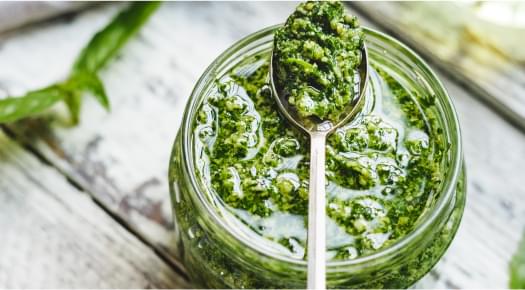 Perfect Pesto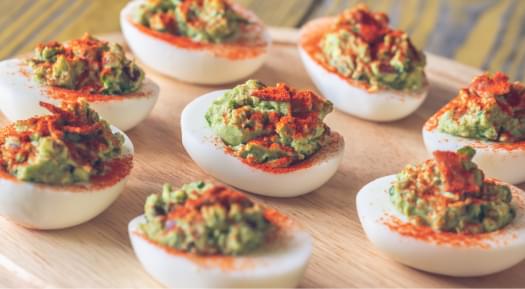 Spicy Guacamole
Deviled Eggs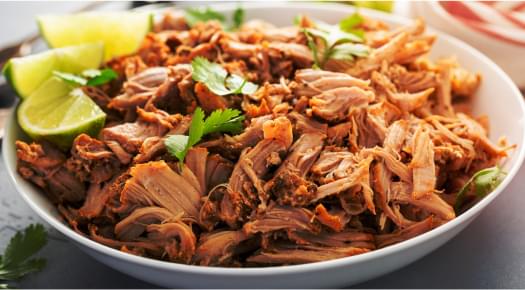 Pork Carnitas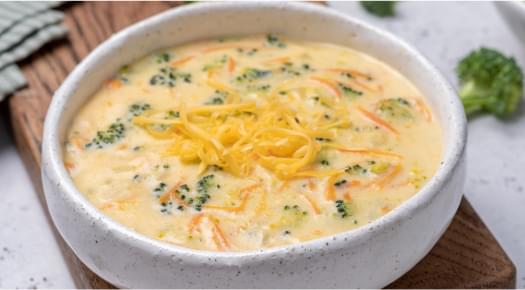 Broccoli Cheese Soup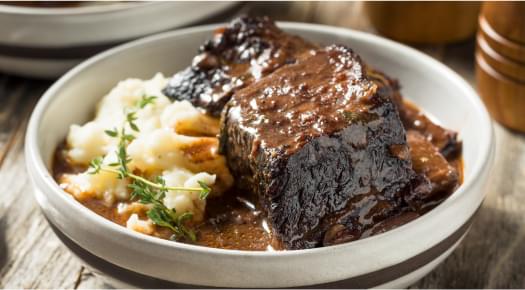 Short Ribs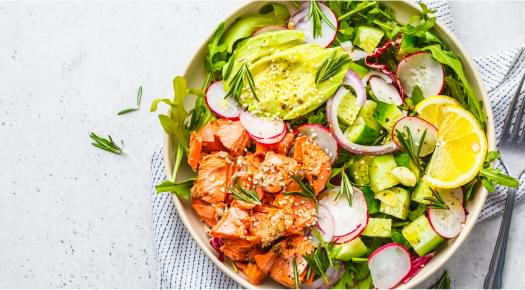 Salmon & Avocado Salad
You know what would make these delicious meals… even better?
Being able to enjoy them with warm and crusty bread, covered in melted butter…
And I have great news, because…
You Will Also Find Quick & Easy
Recipes for Your
Favorite Breads!
For over 15 years, I've been creating recipes for perfectly delicious, grain-free breads.
I also created two of the world's first cookbooks on the subject – Better Breads & Keto Breads – which became instant best-sellers online.
And I'm happy to report…
You do NOT have to give up bread for the sake of your health!
You can still enjoy the pleasure of a cheeseburger on a real bun... a chewy bagel slathered with cream cheese… or crusty, buttery garlic bread to sop up your tangy-tomato Bolognese.
With a few easy-bake recipes, you can enjoy delicious, REAL bread…
Without worrying about your health, your blood sugar... or your waistline!
And you'll find some of my all-time favorites inside the Instant Pot Keto Cookbook, including…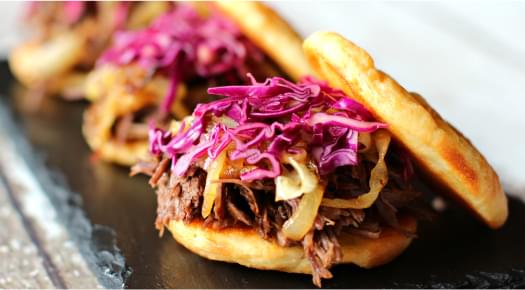 Cheddar Herb Slider Buns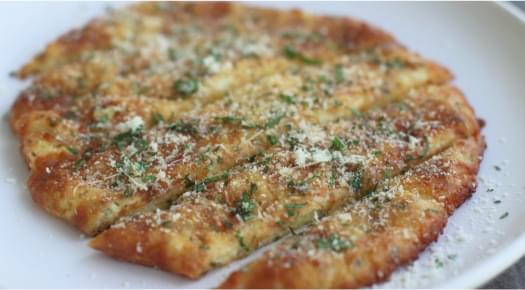 Golden Garlic Bread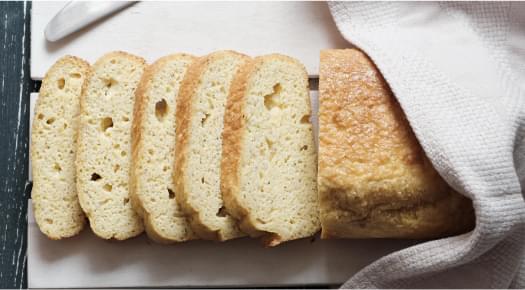 Dinner Bread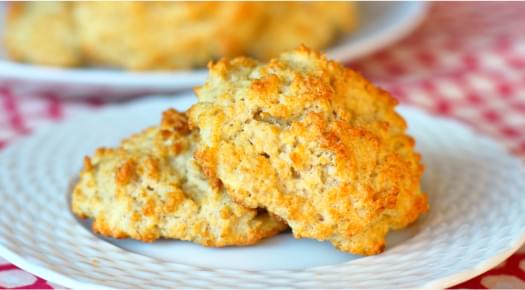 Drop Biscuits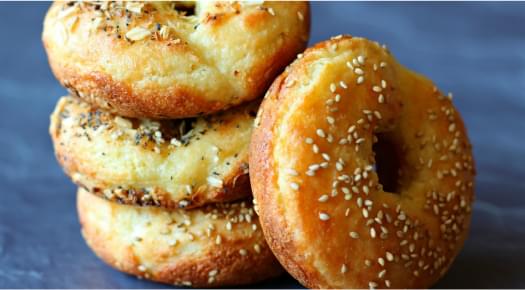 Better Bagels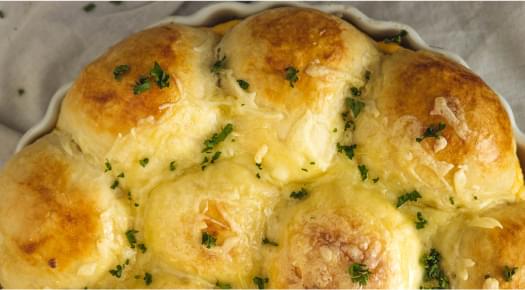 Monkey Bread
We made sure every culinary craving is covered…
And that also includes your favorite crispy, crunchy comfort foods!
Which you'll find inside the Instant Pot Keto…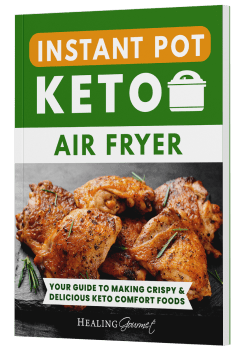 The Instant Pot is not just a pressure cooker…
It can do the job of a half dozen appliances… including an Air Fryer!
Thanks to a simple add-on attachment, your Instant Pot can make your favorite crunchy "fried" foods… perfectly-cooked steaks… crispy-skin chicken… and the classic restaurant-style comfort foods you love.
Inside this cookbook, you'll find my favorite Air Fryer recipes, including…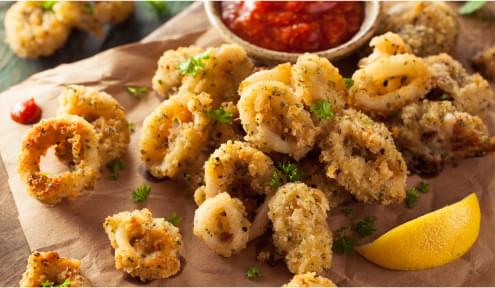 Keto Calamari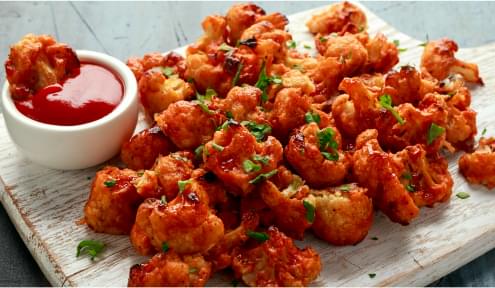 Crispy Cauli
Buffalo Bites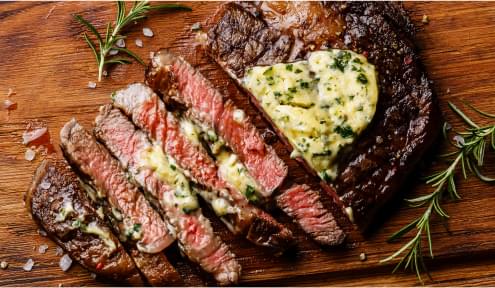 Perfect Steak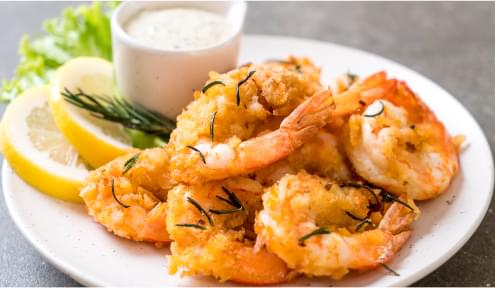 Keto "Fried"
Coconut Shrimp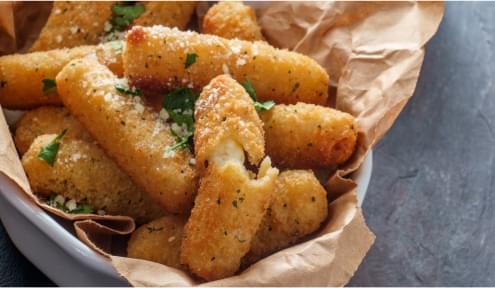 Crispy-Gooey
Mozzarella Sticks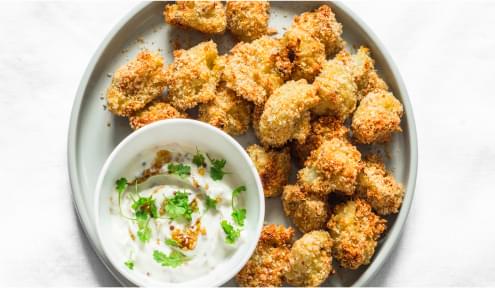 "Breaded" Cauli Nuggets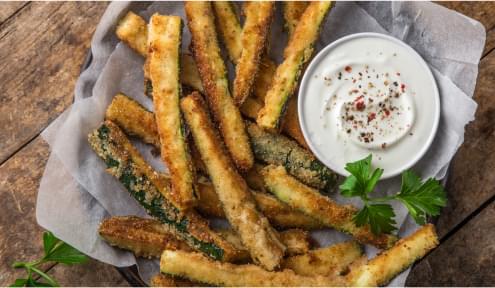 Zucchini Fries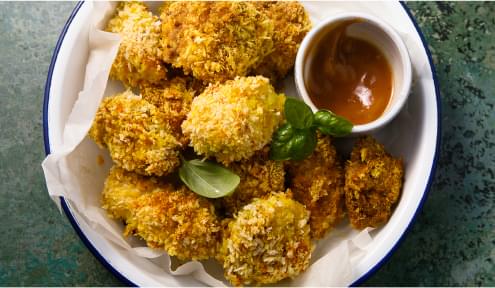 Chicken Nuggets with
Dipping Sauce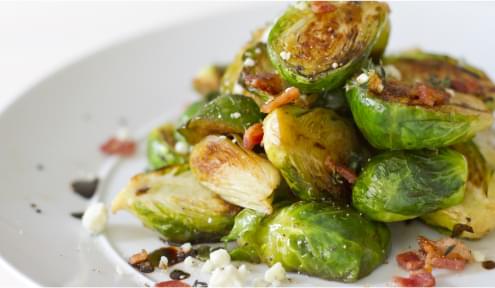 Brussels & Bacon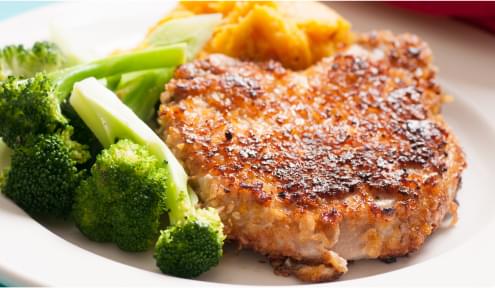 "Panko" Crusted
Pork Chops
And for those mornings when you're craving hearty breakfast to start the day…
But you don't want to shut down your fat-burning metabolism…
We've got you covered there too, with the Instant Pot Keto…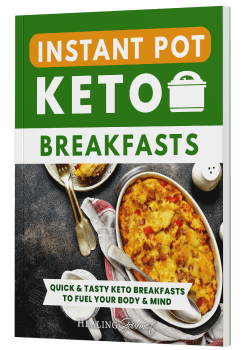 When you wake up each morning in a fasted state…
Your body is hormonally PRIMED to burn fat!
And it's going to stay that way… as long as you don't screw it up.
That's why I often recommend skipping breakfast – and definitely skipping the carbs!
But that doesn't mean you also have to skip your favorite morning traditions…
Including the nostalgic smell of warm waffles… the sublime enjoyment of buttery pancakes, drizzled with syrup… classic eggs benedict atop an English muffin… or even a sweet stack of cinnamon donuts!
Using "intelligent ingredients" and the recipes inside, you can enjoy the breakfasts you love… without throwing a wet blanket on your fat-burning furnace!
Here's a sample of the delicious recipes you'll find inside…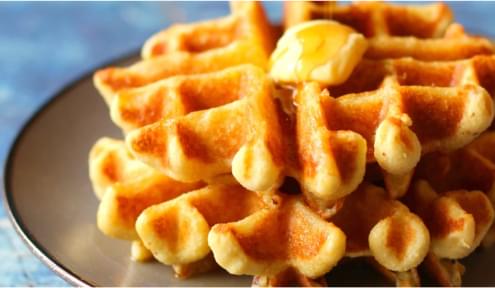 Crispy Belgian Waffles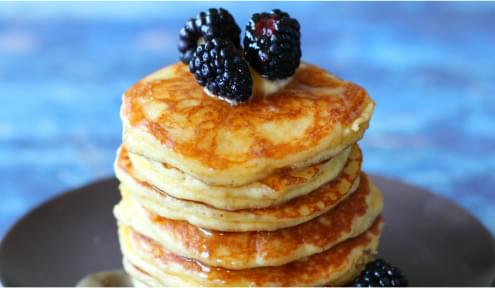 Fluffy Keto Pancakes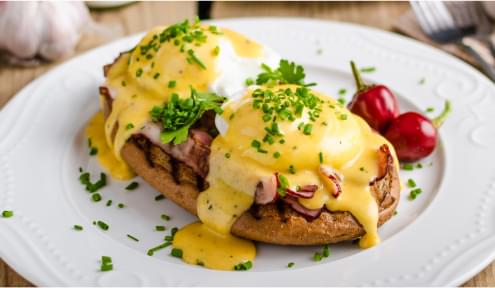 Classic Eggs Benedict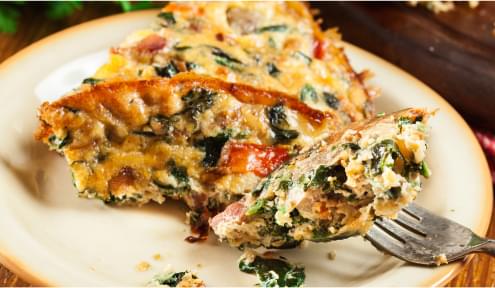 Pancetta Frittata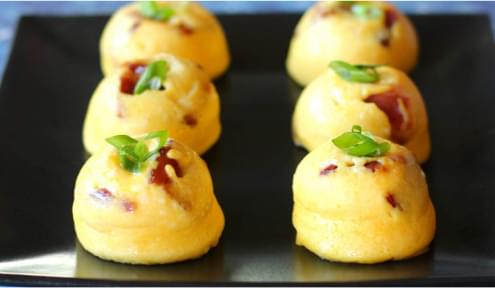 Easy Egg Bites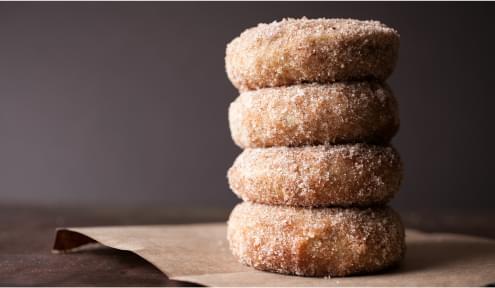 Cinnamon Donuts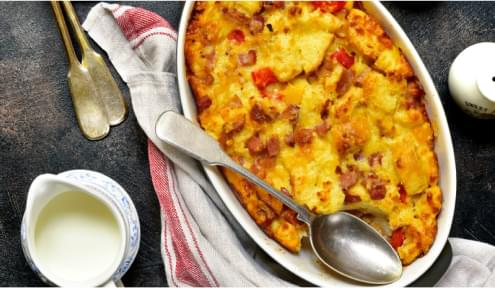 Sausage & Cheddar Casserole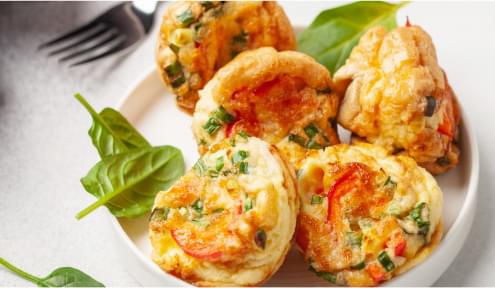 Egg & Veggie Muffins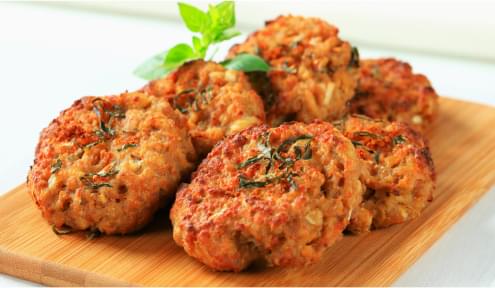 Cauliflower
Hash Browns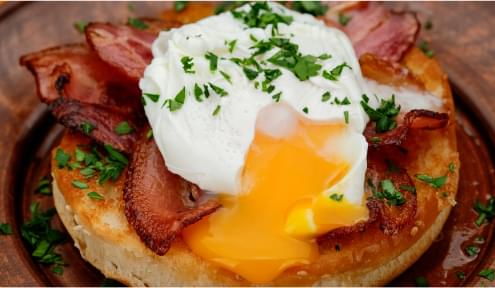 Perfect Poached Eggs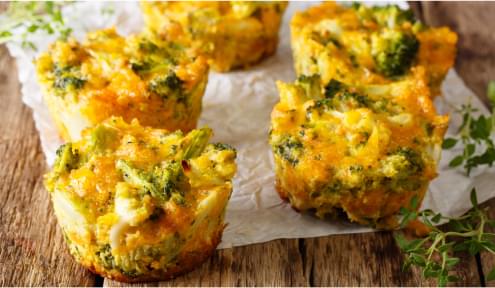 Cheesy Egg &
Broccoli Bites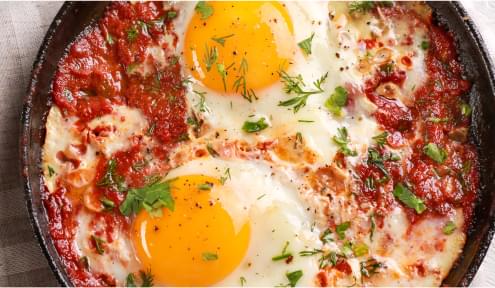 Eggs in Purgatory &
Shredded Beef
And what about when you want to satisfy your sweet tooth…
Without souring your health?
We've got you covered there too, with the Instant Pot Keto…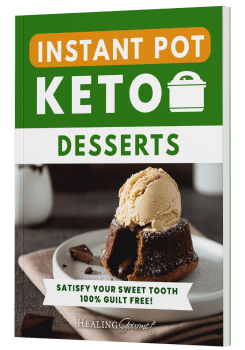 Just because you cut back on sugar and carbs…
Does NOT mean you have to give up the sweet side of life!
With the right recipes and ingredients, even decadent desserts can help you sculpt a lean physique – instead of puffing up your muffin top!
That means you can enjoy moist cakes… chewy cookies… creamy custard… and crackle-topped brownies… while humming along in fat-burning mode!
Yes, it is true…
You can have your cake… AND be well too!
And I'm not talking about boring imitations… I mean REAL dessert, so delicious you'll swear it's bad for you!
And did you know you can make dessert in your Instant Pot?
You sure can… and just as easy as everything else with this Kitchen Magician!
Inside, you'll find 15 of my favorite guilt-free dessert recipes, including…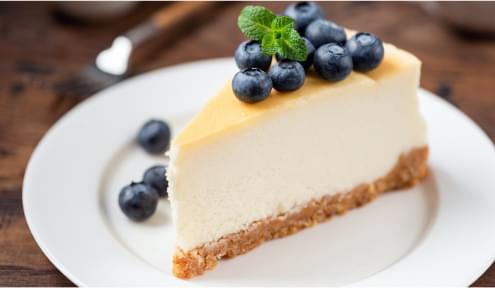 New York Cheesecake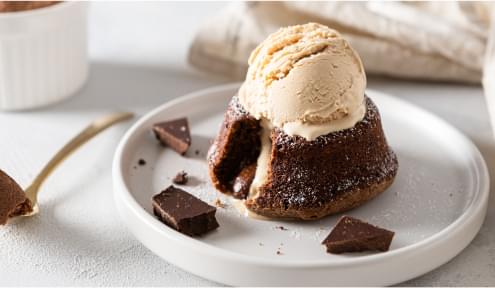 Molten Lava Cake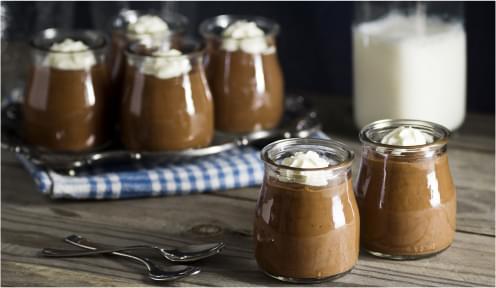 Decadent
chocolate Mousse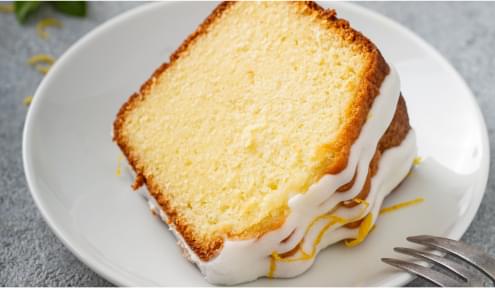 Lemon Pound Cake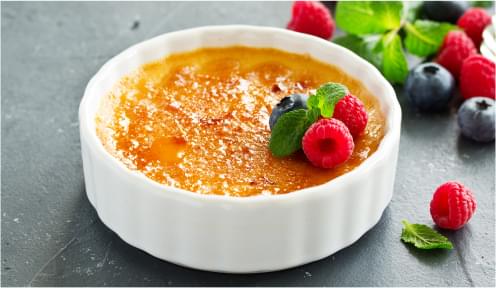 Silky Crème Brulée lee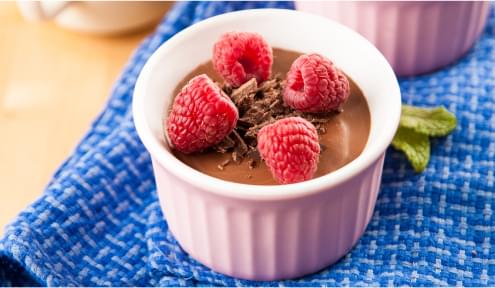 Pots de Crème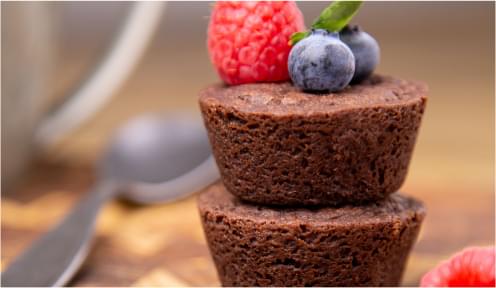 Chewy Brownie Bites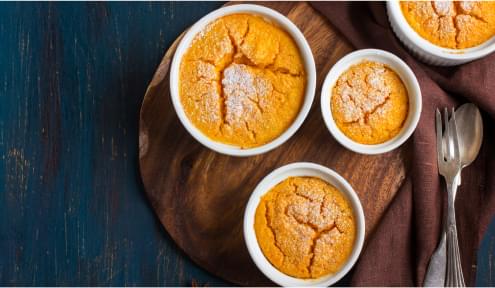 Sweet & Spicy
Pumpkin Pie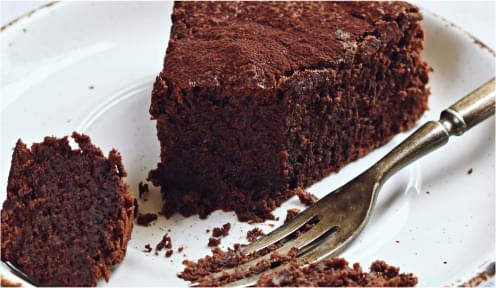 Chocolate Fudge Cake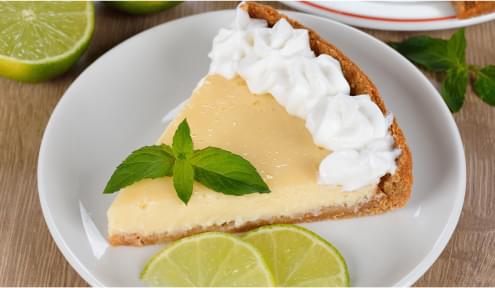 Classic Key Lime Pie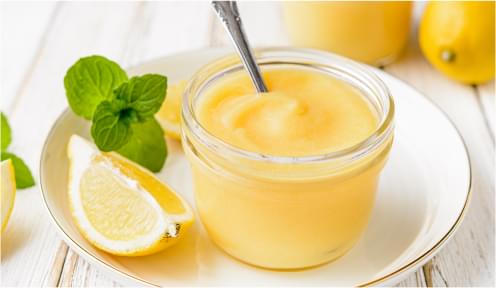 Creamy Lemon Curd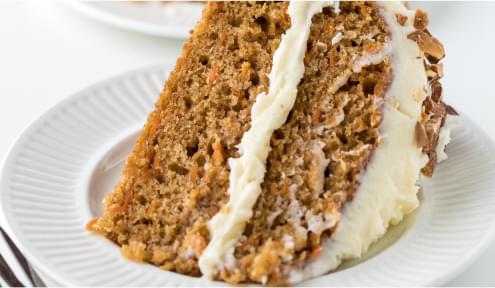 Carrot Cake
If you're only looking for amazing recipes…
You'll be very happy with what you receive today!
But Instant Pot Keto offers a LOT more than easy and delicious, fat-burning meals.
This is a complete program to master your hormones, including step-by-step guides…
Guaranteed to make your life easier and help you look and feel better than ever!
So, please allow me to share everything you get today, starting with…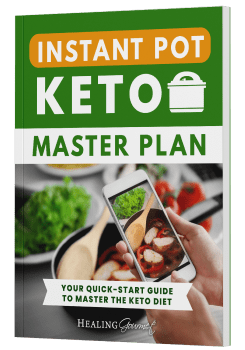 It's quite common for people to lose 15 – 20 pounds their first month on a well-structured keto meal plan... without nagging hunger!
And that is exactly what you get with this quick-start guide to rapidly achieve nutritional ketosis.
It's designed for time-saving simplicity and covers everything you need to know.
Inside, you will find the…
Specific Steps to Take
Tools You Need for Success
Answers to Common Questions
You will never have to figure things out on your own.
This is the EASIEST and FASTEST way to unlock the metabolic benefits of ketosis – and maintain it with the least effort and sacrifice.
All you have to do is follow along for guaranteed success!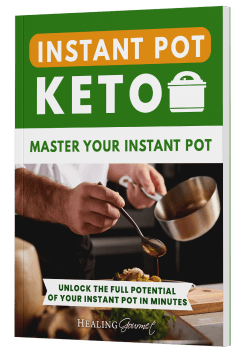 If you can throw a few items in the vessel… seal the lid… and press a button…
You can EASILY use the Instant Pot to make the most delicious meals you've ever enjoyed!
It is truly a game changer for "hands-free" cooking.
Just set it… forget it… and come back shortly to a fully-cooked meal!
But the Instant Pot can do a LOT more than you might think… and you won't believe how EASY it is.
Inside Master Your Instant Pot, I reveal my favorite tips, tricks, hacks and settings to unlock the full potential of this one-stop meal pot…
For example, I often use the Instant Pot to make chicken that is dripping with moisture and fall-apart tender… and then finish the bird (or wings) in the oven or air fryer, to get the crispy skin you love!
There is no limit to what this tool can do…
From tender sous vide meats… to homemade yogurt and nut milks… infused syrups and extracts… creamy purees and soups… perfect boiled eggs… rice in minutes… crispy steamed veggies and more!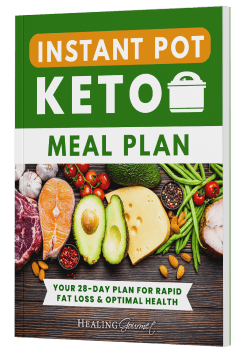 Studies prove that the amount of time you spend meal planning is directly correlated to the success you will achieve on any "diet" or body-transformation program.
Unfortunately, it can also take LOTS of work!
And that's why you will also get a 100% ketogenic Meal Plan and detailed Weekly Shopping Lists, including every item you need.
So, you can enjoy all the benefits, without the tedious planning!
You will spend less time at the store and make fewer trips, because you know how fast those "quick stops" add up! In fact, studies show each trip to the store adds $30 in unplanned expenses.
The Instant Pot Keto Meal Plan is featured in a weekly format, so you'll know what's on the menu today… and the week ahead.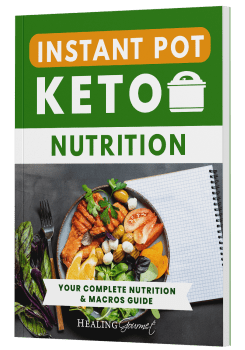 If your body is missing nutrients, your health will suffer.
And if you're like most people, you probably have no idea the levels of nutrients in your diet!
Instant Pot Keto is designed for nutrient density and diversity.
But in case you – or perhaps your doctor – is interested in the EXACT nutrition you're getting each day…
Your plan includes Weekly Nutrition Reports with a full nutrition panel, including macronutrient ratios and the amounts and percentages of 45 key nutrients!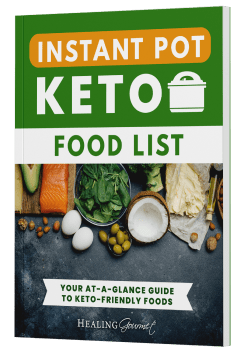 The "rules" of the keto diet are simple… and it doesn't have to be restrictive.
There are LOTS of nutritious (and delicious) foods you can enjoy!
And while you will never have to guess about what to eat with this program…
It is important you have the knowledge and tools to always make the best decisions.
And that is why, we also created an at-a-glance guide for foods to include (and avoid) on keto – sorted by supermarket sections for your convenience!
PLUS: Get 3 Valuable FREE Bonus Guides When You Get
Started Today!
I want to make it as easy as
possible for you
to succeed…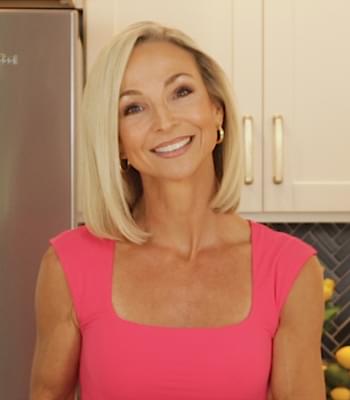 For you to have the most delicious meals at your fingertips…
For you to have every tool available and the knowledge to use them.
And that is why I would also like to include three additional FREE bonus gifts.
I personally believe these reports are as valuable and important as anything I've shared so far today…
And they are YOURS – absolutely FREE!
Here's what else you're going to get…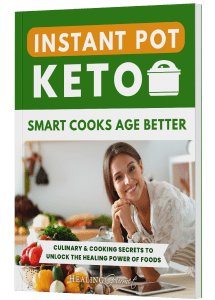 If you're concerned about aging and your health, you must understand that…
How your foods (and drinks) are packaged, prepared, cooked, served and stored is often more important than the food itself!
Do you know that some cooking methods can turn healthy foods into ones that promote cancer, heart disease and diabetes?
Do you know that some cooking methods actually create compounds that mimic hormones and disrupt your metabolism?
Do you know that some cooking methods drain and destroy nutrients in your foods… while other methods amplify the nutritional value and can boost antioxidants up to 500%!
If you want to unleash the TRUE anti-aging potential of your food, you must read this report.
Inside Smart Cooks Age Better, you will discover…
How to avoid hidden carcinogens and hormone-disruptors (see p. 24)
How to identify safe packaging, PLUS which companies make the best products(p.33)
Which cooking oils damage DNA and age your skin, PLUS the healthiest oils for drizzling, sauteing and frying (p. 15)
The specific cooking method shown to increase colon cancer risk up to 9X!
Which ingredient the WHO blames for 30% of diet-related cancer – while the FDA encourages you to eat LOTS of this food!
The specific compound in carb-rich foods, found to increase kidney cancer risk by 59% (p. 18)
Of course, it's not all bad news, because you will also discover…
The best ways to maximize nutritional power and avoid disease-causing compounds, including:
Simple ways to boost 27 key nutrients by the way you cook (p. 11)
The easy cooking method that can increase antioxidants up to 467% (p. 12)
The delicious marinade that can reduce inflammatory HCAs 80% (p. 17)
And much more!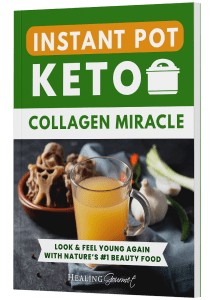 Collagen is youth serum for your body…
It keeps your skin plump… reduces wrinkles… prevents cellulite… cushions your joints… reduces pain… aids digestion… promotes healthy hair, stronger nails and more!
But as the years go by, your body produces less collagen.
As a result, you begin to look and feel OLDER.
But I have GREAT news…
The pressure inside your Instant Pot extracts nutrients that no stew pot or slow cooker ever could and makes it the BEST way to create a steady (inexpensive) supply of this miracle food!
Collagen Miracle reveals the proven benefits of this beauty serum and why it is truly Nature's #1 Anti-Aging Food!
You will also discover the low-cost and little-known ingredient that a Journal of Chemistry study showed produces the HIGHEST yield and most nutritionally-superior form of collagen!
Hint: It is NOT bones… and I bet you've never considered eating this food!
I also share some of my favorite recipes and preparation methods for making gelatin cubes… bone broth… frothy broths… lattes and coffee drinks!
These functional drinks can help curb your appetite… heal your gut… reduce inflammation… boost your immunity… promote better sleep… and more!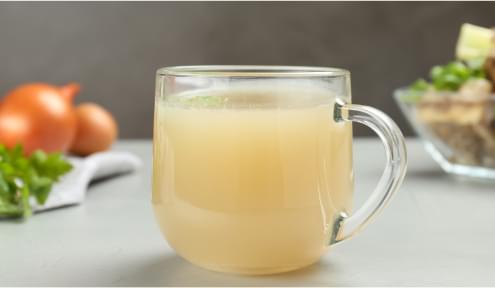 Frothy Breakfast Broth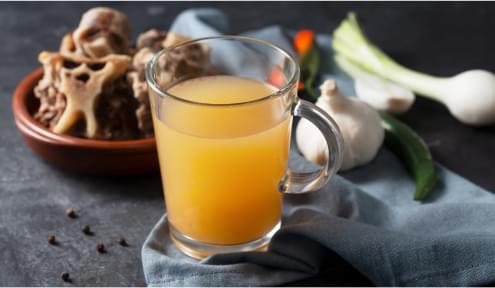 Savory Beef Bone Broth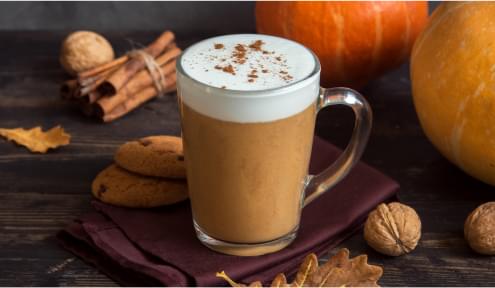 Keto Pumpkin
Spice Latte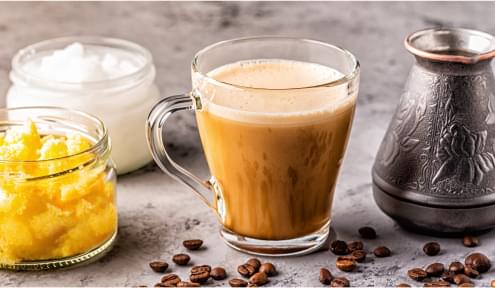 Superfat Coffee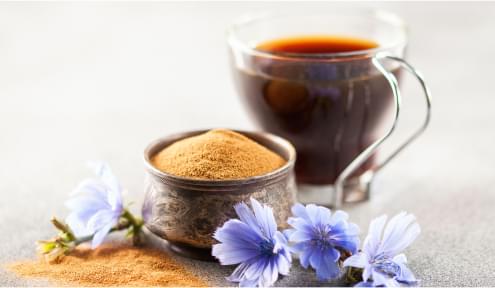 Detoxiccino Latte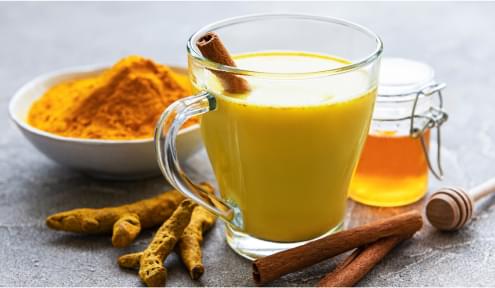 Turmeric Latte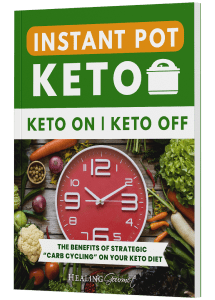 The ketogenic diet can be extremely effective for burning fat.
And there are MANY proven health benefits associated with a very low-carb lifestyle.
But there is also a lot of research to suggest that ADDING carbohydrates to your diet – strategically – can help to optimize your hormones… break through weight loss plateaus… and improve your body composition.
That's right… consuming carbs might actually improve your physique!
In this report, you will discover:
The potential pitfalls of a long-term, low-carb diet
How to know when you might need "more carbs"
The benefits of strategic carb "refeeding"
Examples of carb cycling (and the right carbs to choose)
PLUS: Delicious meal ideas to get you started!
What Would it Be Worth to Instantly Achieve Optimal Health & Your
Ideal Body?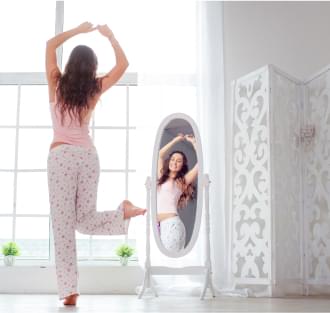 Imagine closing your eyes, snapping your fingers, and then…
Looking in the mirror to see a face that is fresher… leaner… and younger.
As you unbutton your shirt, you can't believe your eyes…
Pounds of flabby fat are gone, revealing rippled muscle underneath!
You feel a level of clarity – and confidence – you haven't had in years.
Those who have experienced a transformation like this will tell you the feeling is PRICELESS!
And I'm sure you'd be willing to pay thousands of dollars for "instant" results.
After all, it would easily be worth that much.
And while I cannot promise you "overnight" results…
I do promise that this WILL work for you!
And I can assure you…
The Benefits are More Valuable
than a Million Dollars in
the Bank!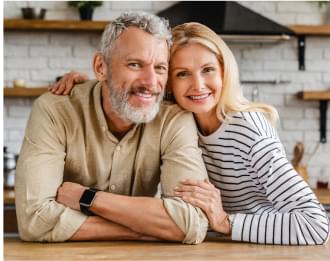 Ask a wealthy man on his deathbed what he would give for 10 more healthy years and…
He will tell you, "EVERYTHING."
Follow the plan I've shared with you today, and you could add YEARS of mobility and healthy longevity to your life.
You could also look a LOT better naked… in just a few short weeks!
And while the results you're about to achieve are PRICELESS…
Thankfully, the real price you will pay is a bargain!
And before I reveal your discount, please consider…
Everything You Get When You
Start Instant Pot
Keto Today!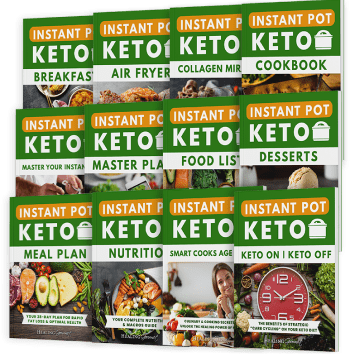 Of course, the true value of the results you get from this program are priceless!
And it is certainly worth more than the basic meal plan and dietary "guidelines" you might get from a nutritionist or naturopathic doctor – to the tune of $500 or more.
In fact, if you add up the value of everything you get, it's easily worth over $400.
The great news is, you won't pay anything close to that today…
In fact, you won't pay even half of that.
The full retail price for this program – including my dedicated support and everything you see above – is just $97.
And fortunately, you won't even pay full price, because…
Enjoy 62% Savings When You
Order Instant Pot
Keto Today!
I would be thrilled for you to join me on this journey of health and hormonal transformation…
I'm absolutely certain about the results you will achieve and…
I don't want anything to stand in your way!
That's why I am offering this program at a 62% DISCOUNT TODAY!
That means EVERYTHING you see here is yours for less than the cost of a cookbook and one meal at a restaurant!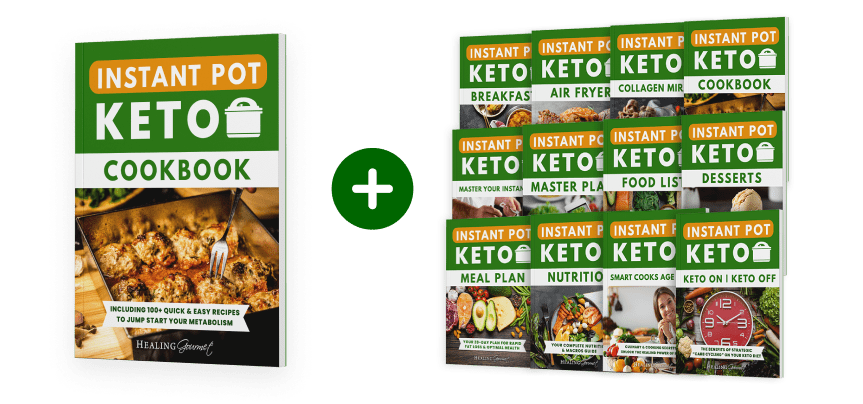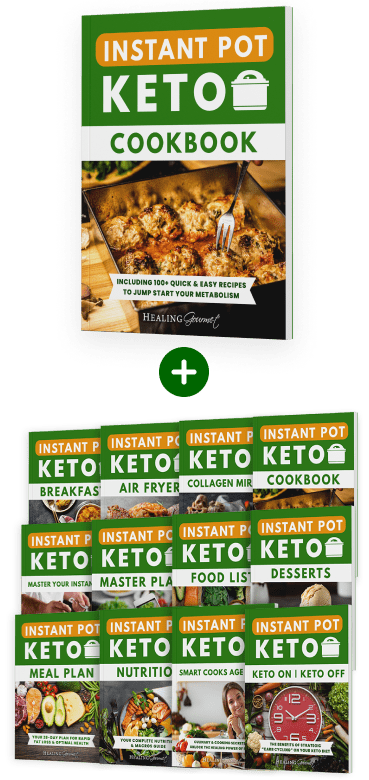 Regular Price:

$97
Your Price Today:
$37
62% OFF | SAVE $60

Your Order will be Delivered Instantly!
Protected by 60-day Unconditional Guarantee.
And Rest Assured this is a ONE-TIME Payment
There are NO Hidden Charges or
Monthly Subscriptions!
I promise you will look better… feel better… and have more time to enjoy your newfound energy!
Click the button above and you will get instant access – so you can get started today!
And it is also very important for you to know that…
Your decision comes with absolutely NO RISK.
I personally stand behind my commitment to you, and that means…
Your Satisfaction is
100% Guaranteed
I wish I could look you in the eye and congratulate you on your decision today.
Instead, I will do the next best thing and offer you my no-risk, personal guarantee…
And there's nothing complicated about it.
If you are not thrilled by the easy and delicious recipes, blown away by the time and money you save, and if your results do not wildly exceed your expectations… just let me know within 60 days and I will immediately send you a full refund.
And EVERYTHING you receive today is YOURS TO KEEP!
Try Instant Pot Keto
Risk
Free Today!
100% Money
Back Guarantee
I am so confident you will LOVE this done-for-you program – including the mouthwatering recipes, valuable meal plans, shopping list, nutrition guides and more – that you have my unconditional guarantee.
By getting started today, you and your family will enjoy delicious ketogenic meals, while saving time and money! I know you're going to be thrilled!
But if you are not 100% satisfied, just let me know within 60 days. I will cheerfully refund your entire purchase. And you can keep everything you have received, with my sincere compliments.
If you're like most people, you have probably tried a lot of things over the years, but…
You haven't achieved hormonal and metabolic mastery to make fat loss truly effortless.
It's time for something new.
Something that will revolutionize your life… transform your body…
And help you put the most delicious meals you've ever enjoyed on the table!
So, I have one last question…
Are You Ready to Write
YOUR Fat-Loss
Success Story?
Looking in the mirror, feeling proud of your body…
Not having to search your wardrobe for something that fits…
Waking up each day, full of energy, clarity and purpose…
Receiving genuine compliments from your friends and family…
And looking forward to being photographed…
Because you're PROUD of what you've accomplished!
It feels great!!
And it can happen faster, easier – and more deliciously – than you ever thought possible.
You DESERVE the results you're about to achieve!
And there is no better time to start than TODAY!
I can't wait to support you on your journey and celebrate YOUR success!
To Your Health & the Body of Your Dreams!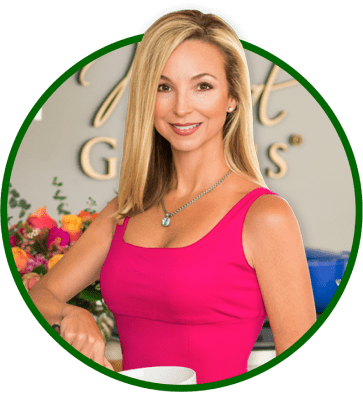 Kelley Herring
Nutritional Biochemist & Author
Founder, Healing Gourmet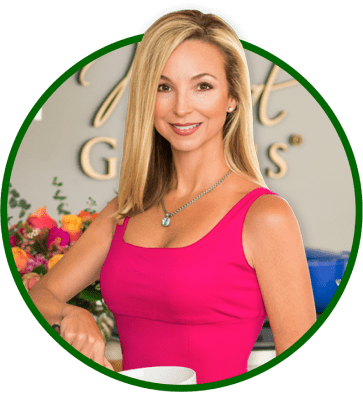 P.S. If you feel like this year is shaping up to be just like the last (and the one before) even though you promised yourself it would be different… TODAY IS THE DAY to take charge and finally get the results you deserve!
Enjoy 62% Savings When You
Order Instant Pot
Keto Today!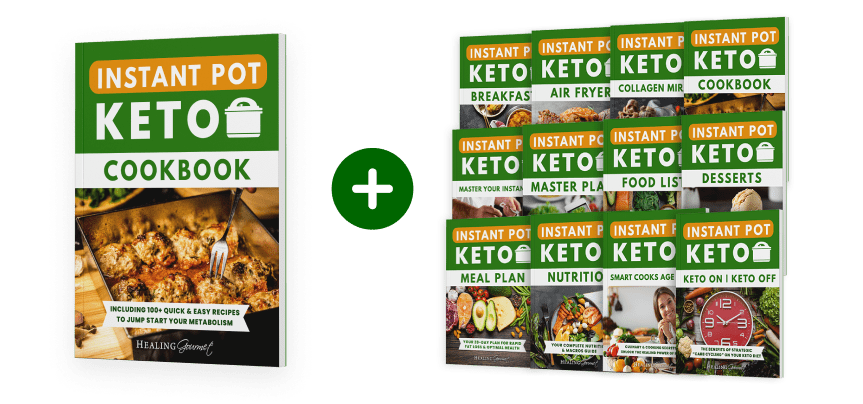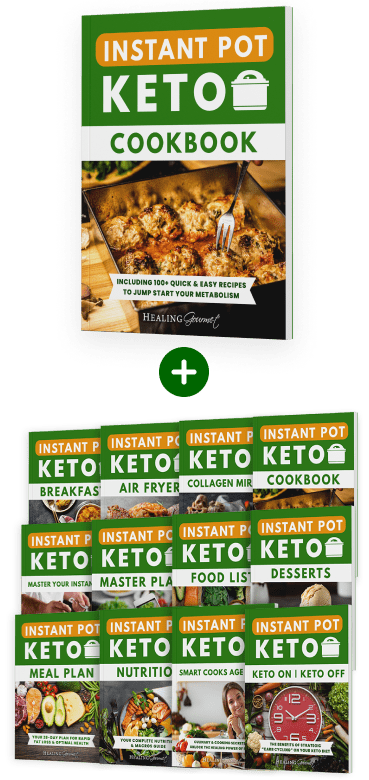 Regular Price:

$97
Your Price Today:
$37
62% OFF | SAVE $60

Your Order will be Delivered Instantly!
Protected by 60-day Unconditional Guarantee.
Frequently Asked Questions
You do NOT need an Instant Pot to make the recipes in your meal plan. Some of the recipes do not call for one at all. And for those that do, we provide simple slow-cooker conversion instructions. It may take longer to cook that way – but the end results will be the same.
Nutritional ketosis is a metabolic state where all your nutritional needs are met and your body primarily burns dietary fats and stored body fat (instead of carbs and sugar). Ketosis is a natural metabolic state, with many proven health and fat loss benefits.
However, if you are currently pregnant or breastfeeding or on medication for diabetes or high blood pressure, you may wish to consult with your doctor before changing your diet.
Your transition into ketosis depends on your current metabolic state. Some people easily achieve ketosis within a few days. For others, it can take up to two weeks. This program has been carefully analyzed and designed to promote a rapid transition into nutritional ketosis, with the fewest symptoms of "carb withdrawal".
The Keto Solution is designed to be very low in carbohydrates and rich in vitamins, minerals and micronutrients. Many studies show that the ketogenic diet is among the most beneficial ways of eating for those who wish to achieve a healthy metabolism and stable blood sugar levels.
Each of our bodies are different, so individual results will vary depending on your current metabolism and levels of bodyfat. However, many people achieve 10-20 pounds of weight loss within their first 30 days on a well-designed ketogenic diet. Some people lose as much as 10 pounds in the first week. However, this is often primarily "water weight" as keto causes your body to release stored water. As you become "fat adapted" the weight loss will shift to primarily stored bodyfat.
If you continue the program and practice what you have learned, you can reach your optimal weight – even if that means losing a hundred pounds or more! Thousands upon thousands of people have used the ketogenic diet to go from morbidly obese to the ideal weight for their body size. And it can happen for you too!
The Keto Solution does have a "fasting hack" built right in. To promote your fastest transition into ketosis and maximum fat loss, we suggest a 16-8 intermittent-fasting program. That means eating during an eight-hour window and fasting for 16 hours. In a practical sense, it simply means skipping breakfast. But please note that this is 100% optional and we do provide breakfast and "brothfast" options that will help you "keep it keto" even if you decide to eat breakfast.
The ketogenic diet forces your body to turn body fat (where toxins and waste are stored) and cellular waste into usable energy. In this sense, it is one of the most powerful and effective "detoxification" diets.
The recipes in this program were specifically created to be very easy to make. In most cases, it is as simple as gather the ingredients and place them in the Instant Pot (or slow cooker) vessel. And, of course, the "Secondary Recipes" are as easy as heat-and-eat!
Your plan includes a Keto Breakfasts guide, which not only includes pancakes and waffles, but also a number of delicious (and keto-friendly) breakfast breads. We will also send you many of our favorite bread and dessert recipes which are 100% grain-free, very low in carbohydrates and taste just like the "real thing"!
The Keto Solution Program, including your meal plan, nutrition tracking, shopping lists, guides and recipes – is 100% digital. That means you'll get everything you need to get started right away. And you can access the materials at any time on your phone, tablet or home computer. And of course, everything is designed to be easily printable, so you can take what you need into the kitchen or the store (in case you prefer hard copies).
We want you to be 100% satisfied – and we are confident you will be. But if you are not happy – for any reason – just let us know by email or phone within 60 days and we will cheerfully refund your entire purchase price, no questions asked.
The entire Keto Solution program is yours for a one-time charge. There is NO monthly fee or recurring subscription of any kind.
Enjoy 62% Savings When You
Order Instant Pot
Keto Today!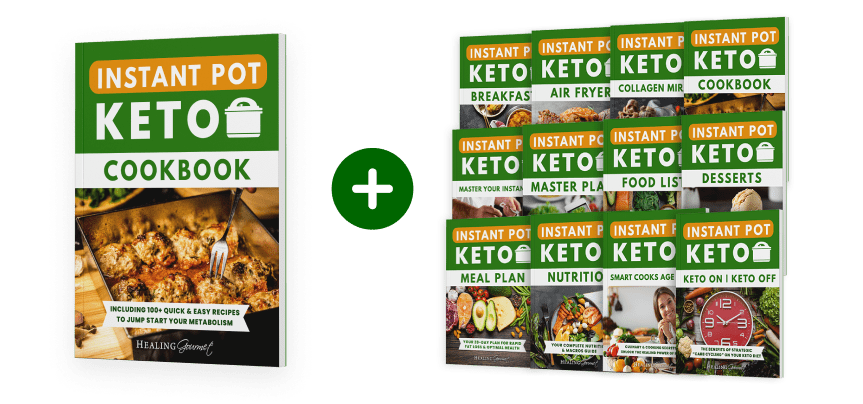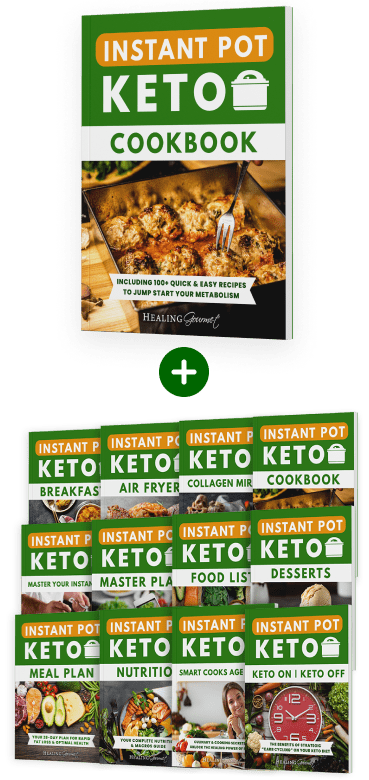 Regular Price:

$97
Your Price Today:
$37
62% OFF | SAVE $60

Your Order will be Delivered Instantly!
Protected by 60-day Unconditional Guarantee.